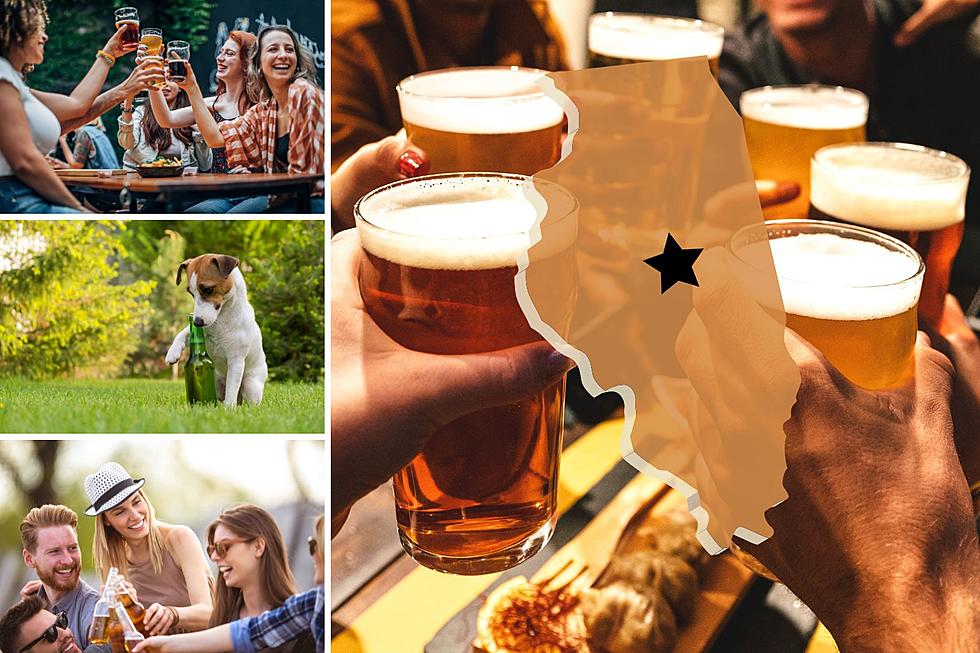 BEER LOVER SUMMER: Best City in Illinois to Visit for Beer Drinkers
Canva
No matter what kind of brew you prefer, every beer-loving pallet looking for a beer-cation in Illinois, needs to visit this historic Illinois city.
Summer in Illinois
I love getting out of Illinois for some time away from work just as much as anybody, but my fun money sure does go further when I can find a good thrill without too much travel effort.
My wife and I are big believers in the 222 Rule for our relationship, and taking little trips is a central part of this 'rule' I think more couples with children should follow.
The 222 Rule
Every 2 weeks go out on a date
Every 2 months go on an overnight trip
Every 2 years take a multi-day vacation
I should go without saying that this quality time away is without kids.
We like discovering restaurants and bars in different towns, so I think I found the destination for the 'every 2 months' rule. If you're both beer lovers, you may need to stop thinking that return trips to Chicago are the best you can do for a beer road trip, I had to.
Illinois' Best City for Beer Drinkers
The state's capital was dubbed Illinois' Best City for Beer Drinkers. For a mid-size city, Springfield is not lacking when it comes to great bars and breweries.
One of the local breweries, Obed and Isaac's Microbrewery & Eatery, is based in a mansion that has ties to Abraham Lincoln's family going back over 150 years. They also have an outdoor beer garden.
The farm-to-table Engrained Brewery & Restaurant is known for offering locally sourced food and craft beer.
You pretty much cannot get more diverse than Buzz Bomb Brewing Company. They do a lot of small-batch, handcrafted beers. BONUS: live music.
Return trips are necessary to get to them all, but those are a few really good choices for your first, or next, beer-cation in Springfield.
There is another new vacation trend that you may also want to consider for the 222 Rule, and you better bring an appetite. SEE BELOW
7 Wisconsin Breweries Every Beer Lover Should Check Out