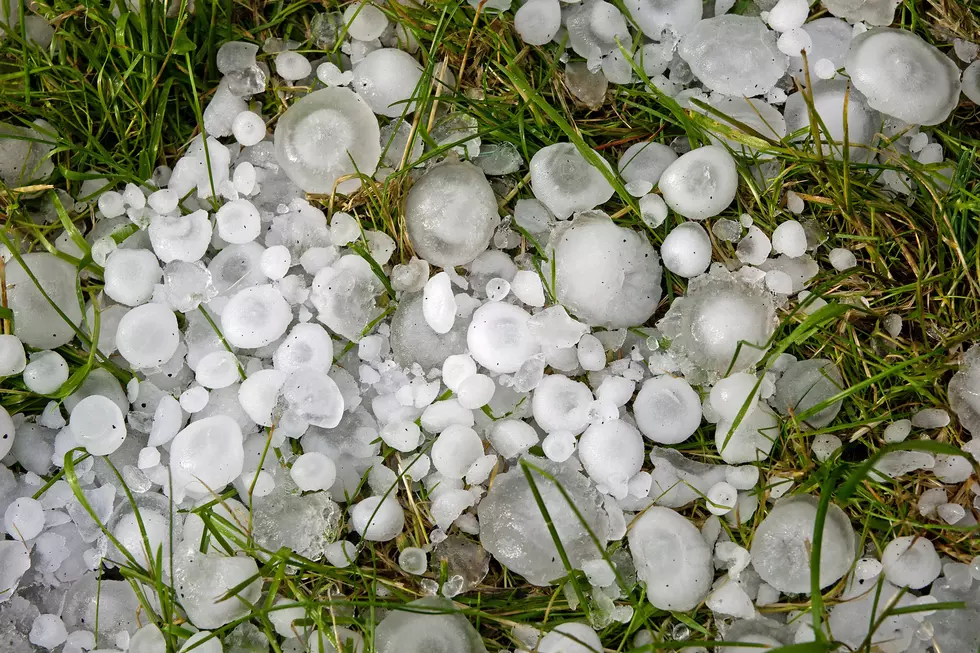 Can Hail Storm Scammers Go Door-to-Door During Stay-At-Home Order?
Getty Images
Here's one of those "can they do that" scenarios and, in short, the answer is NO.
UPDATE: The City of Rockford has revoked all solicitation licenses.
When hail comes through the Rockford-area and does damage to property the Better Business Bureau almost always warns of the possibility of being scammed. The BBB usually share tips like be wary of anyone who shows up at your door offering repair services, get several quotes before choosing a contractor, and never pay in advance for a repair job. But the question remains, what's the rule about someone knocking on your door offering to assess potential storm damage to your home? Can someone still do this? The answer is yes.
If this isn't a 100% "yes" situation surely there's a loophole to allow random construction/restoration workers to knock on your door. According to Illinois' "essential business" list, home repairs seeming fall under "critical trades."
including plumbers, electricians, exterminators, cleaning and janitorial staff for commercial and governmental properties, security staff, operating engineers, HVAC, painting, moving and relocation services.
Even though not all contractors who go door-to-door aren't necessarily approaching maliciously approaching your home, it's a good idea to be aware and prepared to investigate before scheduling storm damage repair.
Enter your number to get our free mobile app
---
JB Love is ½ of  Q98.5's Lil Zim & JB In The Morning, weekday mornings from 5:00 a.m. to 10 a.m. Follow him on Twitter, Instagram.
Enter your number to get our free mobile app
KEEP READING: Check out these totally awesome '80s toys