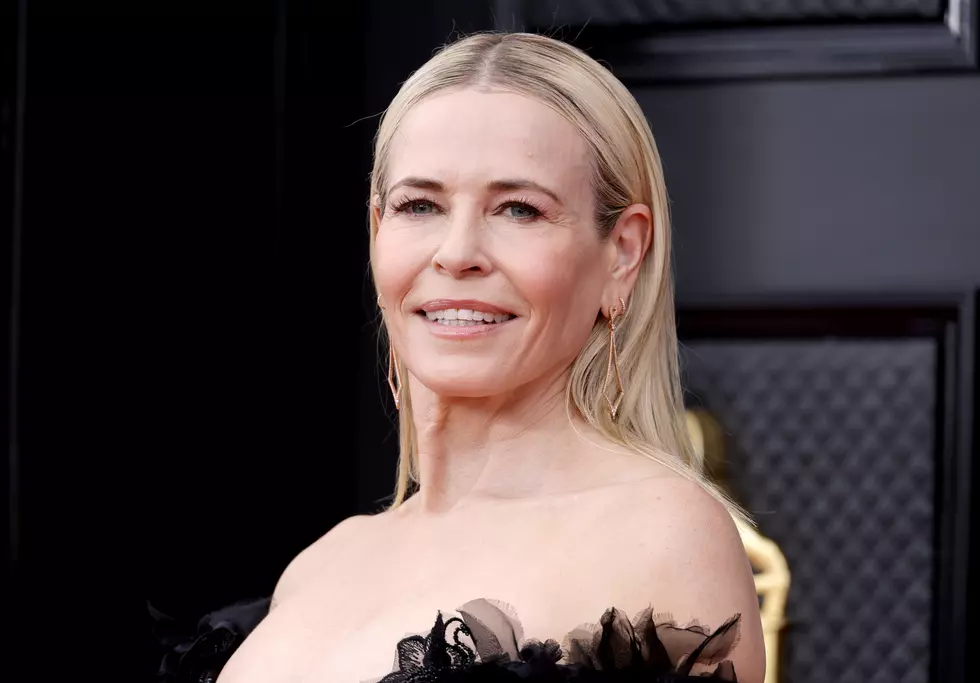 Chelsea Handler Adds Tour Stop in Illinois Here's How to Win Tickets
Getty Images for The Recording A
it's her first-ever show at one of the most beautiful theaters in the state. Chelsea Handler's Vaccinated & Horny tour will stop at Rockford's CPAC.
The Coronado Performing Arts Center just added one of the hottest comedy tours in the country to its Fall lineup.
One Hilarious Night in Rockford with Chelsea Handler
A November night of huge laughs with the former host of E!'s Chelsea Lately, the documentary series Chelsea Does, and the Netflix talk show, Chelsea.
Chelsea Handler doesn't know what 'downtime' is and we couldn't be more thankful. In between her television work, comedy tours, and a relationship with comic Jo Koy who just delivered two fantastic sold-out shows at the Coronado, Chelsea is also the author of six best-selling books.
My Horizontal Life (2004)
Are You There, Vodka? It's Me, Chelsea (2007)
Chelsea Chelsea Bang Bang (2010)
Lies That Chelsea Handler Told Me (2011)
Uganda Be Kidding Me (2014)
Life Will Be The Death of Me... and You Too! (2019)
Chelsea Handler Vaccinated & Horny Tour November 11, 2022, at the Coronado PAC
Tickets for Chelsea's stop in Rockford go on sale Friday, June 3rd at 10 a.m. Grab yours at Ticketmaster.com, in-person at the BMO Harris Bank Center box office or by phone at 815-968-5222.
97ZOK's Steve Shannon Show has FREE Chelsea Handler Tickets
Here's some really great news. I just got word that I'll have several pairs of tickets to giveaway to see the Vaccinated & Hormy tour. Mark your calendar, the giveaways will happen the week of Monday, June 13 - Friday, June 17. Be sure to be listening at 8:35 a.m. on those mornings
If you download the 97ZOK to your phone, I'll send Chelsea Handler a notification to your phone when it's time to try to win a pair of tickets.
Make sure to go into settings and let us know that you'd like to get notifications so you'll start getting an early heads-up for our contests.
Seven Incredibly Funny People From Illinois
10 Pizza Joints in Illinois So Delicious You'll Be Asking for Seconds
Not all pizza is created equally. Here are 10 examples of some of the best pizzas that all taste just a bit different from the rest in Illinois.