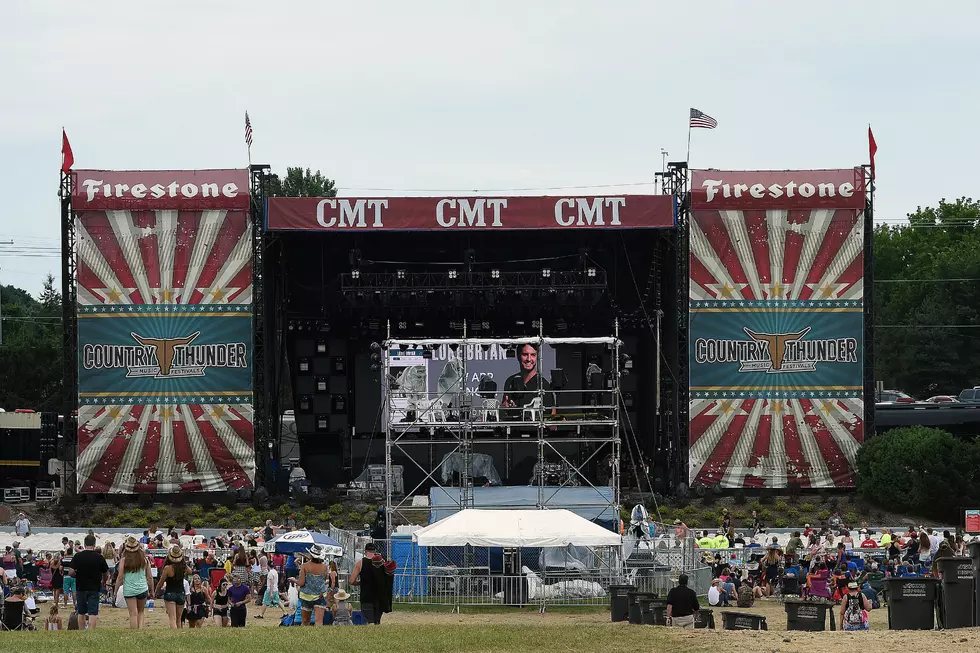 Country Thunder Issues Statement Amidst Coronavirus Cancellations
Getty Images
While other big festivals and concerts are canceling or postponing 2020 events due to coronavirus, Country Thunder festivals are still a-go, for now.
In a recent article about concerts and events behind canceled out of concern of coronavirus in Phoenix (and everywhere else in America), Country Thunder has yet to pull the plug on any of their festivals. Though, organizers are monitoring the situation and will follow instructions by city officials.
Here's what Gerry Krochak, director of marketing and media relations for Country Thunder Music Festivals, said in an interview with azcentral.com.
"It's one of those situations where it's kind of fluid and you want to monitor it," (Gerry) Krochak said. "We're moving ahead as planned with the first two events of 2020. But we're monitoring the situation daily and taking appropriate steps for the safety of our fans and our staff."
Postponing or canceling events attended by large crowds may be disappointing to some but makes sense in the scheme of things. Let's control the pandemic as best as possible until a cure is developed. As for now, continue to was your hands with warm soapy water, cover your mouth when you cough or sneeze, and stay home if you're not feeling well.
Let's hope the silver lining will be this pandemic being controlled or eradicated coming July. You can still plan on attending Country Thunder 2020 in Twin Lakes, Wisconsin by purchasing passes to the event as well as reserving campsites.
Enter your number to get our free mobile app
---