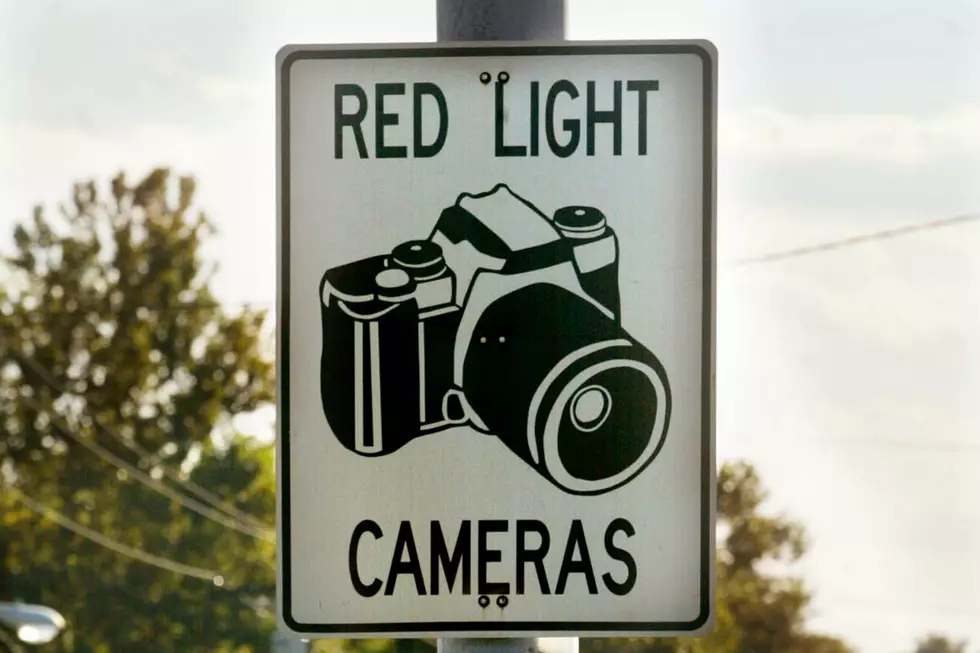 Do Not Pay These Red Light Camera Violations, It's a Scam
Getty Images
First, the scams started with chain letters and fake newspaper ads. This led to calls from "police" informing you there was a warrant for your arrest and needed to pay the fine right away... with a pre-paid Visa gift card. Now, it emails with links. These emails usually include misspellings and punctuation errors. The latter describes what hit my inbox earlier this week. It looked legitimate enough for me to do some research before clicking any links.
Truth be told, I may have run a red light or two. Ok, I have, I'm not proud, but I'll fess up. You can imagine the "oh no, I'm busted" feeling I was overcome with when I saw an email from the 'Department of Transportation' with 'Traffic Violation' in the subject line. It could be legitimate, right? I mean, with the pandemic growing and every service becoming contact-free getting an email from breaking a traffic law doesn't seem that questionable.
Message intended for: --------

Mr./Ms. ----,
Ok, right there, they don't know I'm a man or a woman. Surely I'm in the system as a male, I hope.
..our traffic cameras recorded you running a red light on July 20, 2020. As such, you have been charged with a traffic citation.
Crap, July 20? Where was I? I don't have an alibi. Ok, what now?
You may contest this citation in court, or pay the fine online at gov-co.com/citations/payonline. You may do so no sooner than August 2, 2020, and no later than August 6, 2020.

 

Thank you for your attention,

Department of Transportation
Ok. This is weird. I've written hundreds of articles that have included links to government websites and not one of them had a URL with "gov-co.com." In fact, every governmental website I've seen ended with ".gov". No Jose, not buying it. Not clicking links. They're not passing go and not collecting $200, or whatever the "citation" cost is.
Upon further research, I learned this has been a problem else, according to WITN. There is actually a website for paying traffic violations online, it's just not gov-co.com.
If you pay, the money doesn't end up in the hands of government agencies, but scammers.

Officers say all red light citations are sent via post office, not e-mail.

The legitimate citations include the police departments official logo, as well as a picture of your car and license plate.
---
JB Love is ½ of  Q98.5's Lil Zim & JB In The Morning, weekday mornings from 5:00 a.m. to 10 a.m. Follow him on Twitter, Instagram.
KEEP READING: See notable new words that were coined the year you were born