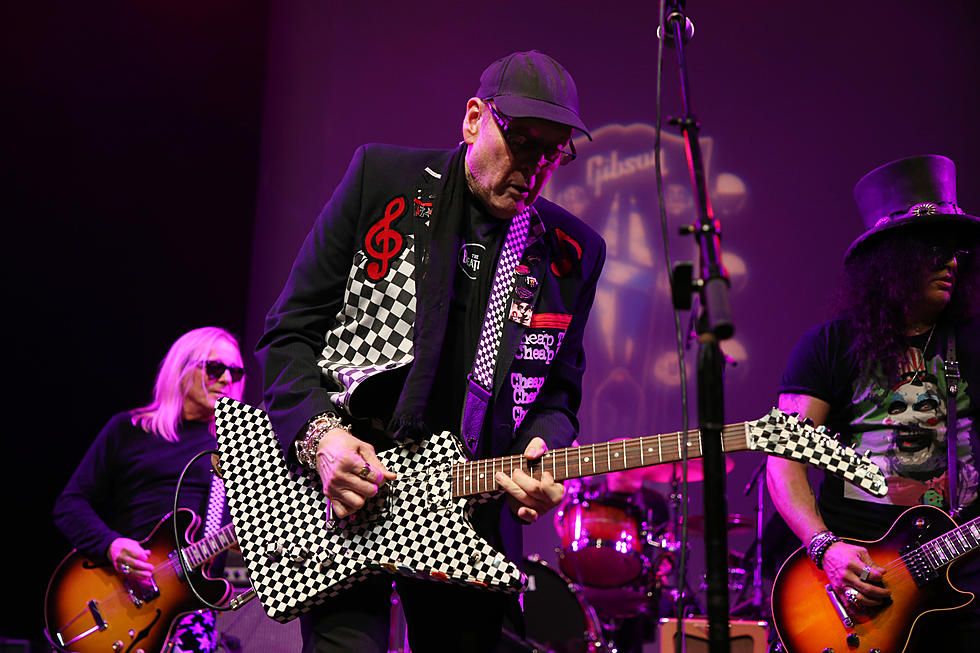 Favorite Moments from Tour of Rick Nielsen's Colossal Guitar Vault
Getty Images for Gibson
It is well known in the Rock-n-Roll business that Cheap Trick's Rick Nielsen has one of the most sought-after guitar collections in the entire world.
That statement above is no exaggeration. Rick Nielsen's collection is huge. Some incredible highlights from his collection were recently un-cased in an episode of The Collection: A Gibson TV Original Series.
This hour-long look deep into his underground guitar vault is a MUST-SEE for guitar nerds everywhere. I'm a drum nerd and I don't speak a lot of technical guitar lingo, let alone understand much of it, but I still couldn't pull myself away from what I was seeing.
Here are some of the things I found most fascinating while watching Rick Nielsen, a man I've known personally for over 20 years, talk about one of his favorite subjects.
As the host of this series says at the very beginning,
"No conversation about guitar collecting can be had without Rick's name coming up. He's basically the godfather of guitar hoarding."
My Favorite Moments from Tour of Rick Nielsen's Colossal Guitar Vault
Favorite Moment #1
The first thing that fascinated me about this entire video is the side of him I've never seen before. Rick Nielsen is always clowning in some way. His sense of humor is not normal and it often catches me off guard. I think he really enjoys hitting people with things 'out of left field'.
What was different about him in this video was his incredible passion for the subject matter. His memory is sharp and his knowledge of all things guitar is deep. I didn't know half of the terms Rick and the host used and it didn't matter. Rick talking about his passion was gratifying to watch.
Favorite Moment #2
Where Rick's fascination with the checkerboard pattern came from was not what I was expecting at all.
The video clip below begins with the checkerboard story and ends with Favorite Moment #3 when he shares the 110-foot guitar surprise coming to Rockford.
Favorite Moment #4
When it comes to collecting guitars, Rick is not at all concerned with his guitars being in pristine condition. The value to him is simply that they are his and they are all works of art in one way shape or form.
Favorite Moment #5
Rick's guitar collection contains 3 Gibson Explorers built in 1958. What's most fascinating about that is the fact that there are only 19 of them in existence and Rick has three of them.
*The video clip below begins with the 1958 Gibson Explorers
Favorite Moment #6
I don't care how awesome you think your storage space is, Rick Nielsen's guitar vault is the coolest. Just look at how his many shelves of guitars move.
*The video clip below begins with the guitar vault walk-thru
Did You Know These 25 Famous Musicians And Bands Were From Illinois?
Did You Know These 25 Famous Musicians And Bands Were From Illinois?