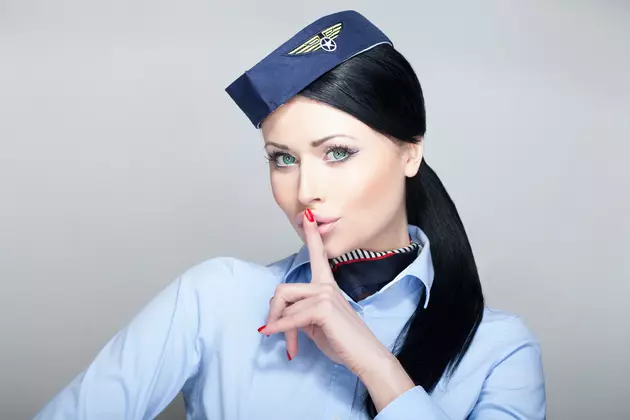 Flight Attendant Hides in Overhead Compartment for In-Flight Fun
smoderek
Reasons I love the internet - this.
If it wasn't for the internet, videos and photos like this wouldn't truly get their time to shine!
For example ...  a Southwest Air flight attendant hiding in the overhead compartment to add some fun to a flight happening in Nashville.
I would SCREAM if I walked onto a flight and saw that. Southwest Issued a statement and said -
Southwest Employees are known for demonstrating their sense of humor and unique personalities. In this instance, one of our Flight Attendants attempted to have a brief moment of fun with Customers during boarding. Of course, this is not our normal procedure, and Southwest Crews always maintain Safety as their top priority.
Nothing wrong with having some fun on the job. Although I'd be willing to bed that woman doesn't fit the length & width requirements of a carry-on bag.