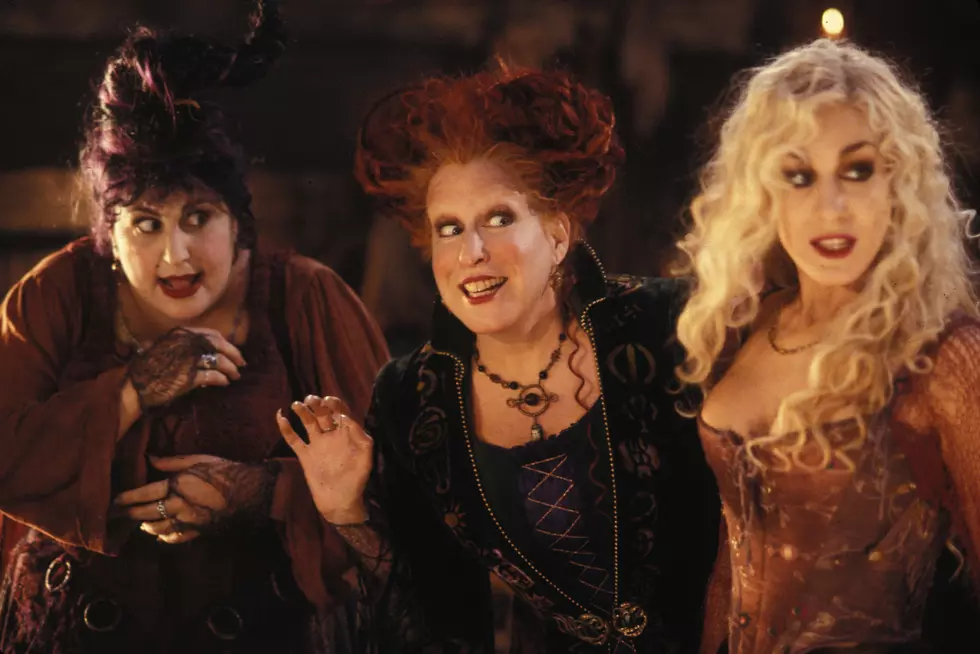 'Hocus Pocus' Coming to Free Drive-In Movie Night in Janesville
Buena Vista
UPDATE AS OF 9/17/20: Today we received a message from Blackhawk Technical College in Janesville that the 'Hocus Pocus' Drive-In Move Night scheduled for Friday, October 2, 2020 is no longer open to the public due to COVID-19;
Hey Q98.5, I am in the communications office at Blackhawk Technical College. We are hoping that you might be able to take down the post about our upcoming movie night? Due to rising rates of infections in Rock County, we have made the difficult decision to limit the event to BTC students and employees. Please let me know if you have any questions.
---
Can I tell you something shocking?
I don't really understand people's obsession with Disney's 'Hocus Pocus'.
Before you hunt me down on your brooms, let me clarify my above statement. I can't remember a time in my life where I actually sat down and watched the complete 'Hocus Pocus' movie from start to finish; maybe I was deprived as a child? I have seen enough of it to know it's cute and pretty family-friendly when it comes to Halloween movies.
I know some of the famous lines like; "I smell children" and "Oh, look! Another glorious morning. It makes me sick", but I don't fully understand how people can watch the movie every single day during the month of October.
WHAT: Drive-In Movie Night at Blackhawk Technical College featuring 'Hocus Pocus'
WHEN: Friday, October 2, 2020, starting at dusk, (around 7 p.m.)
COST: FREE on a first-come, first-serve basis with concessions available for purchase.
Happy Halloween, witches...and please don't hold my underappreciation for the 'Hocus Pocus' movie against me. ;)
Catch Lil Zim on 'Q98.5 Mornings with Lil Zim & JB' on Q98.5 from 6:00 a.m. to 10 a.m. Follow her on Twitter, Instagram, and Facebook
How long it takes to binge 'The Office,' 'Game of Thrones,' and 50 other famous TV shows