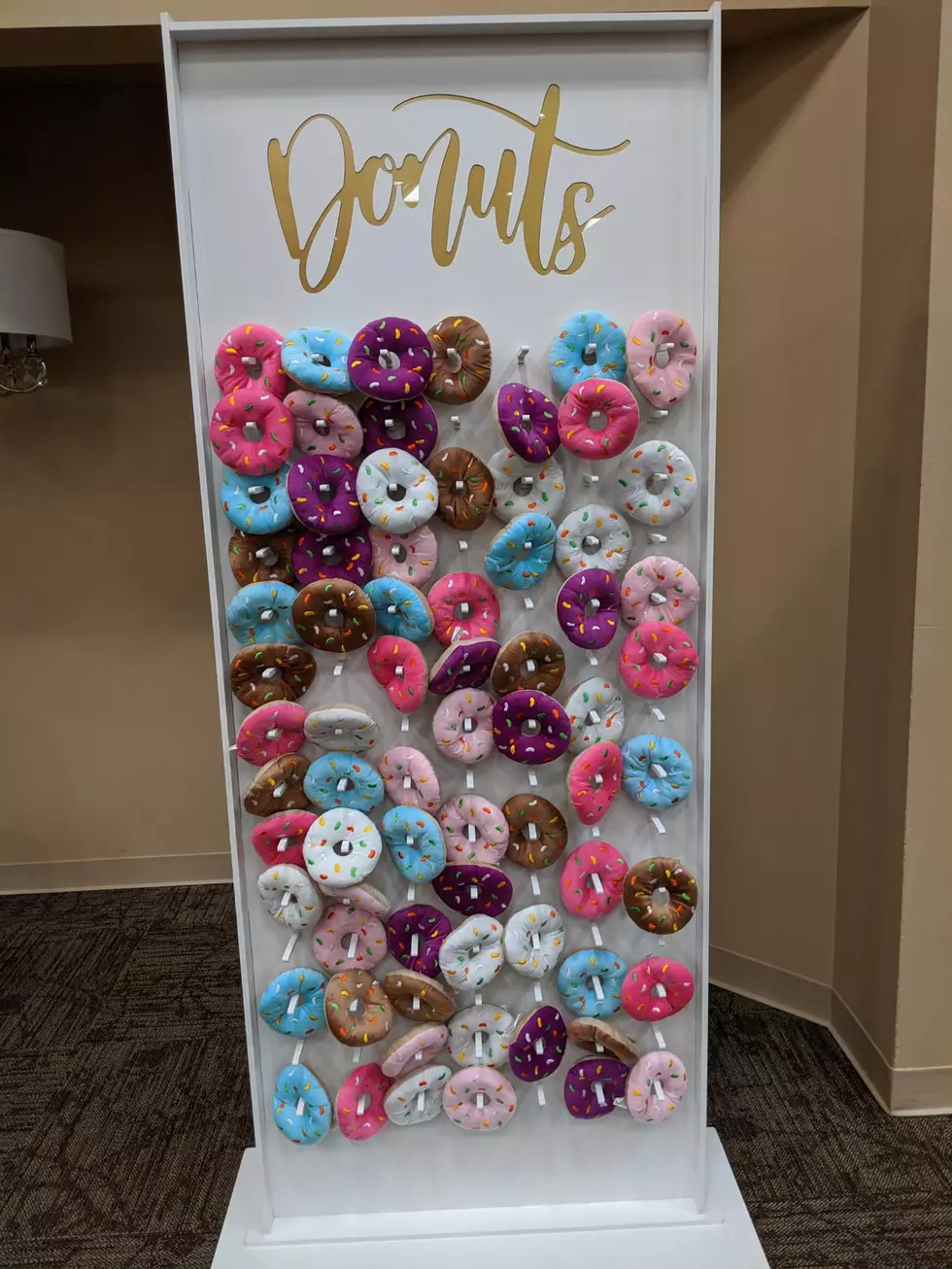 How to Score Free Dunkin' at Tonight's Pink Party
Townsquare Media
Tonight's the night, ladies! The decorations have been hung, the firemen are busy primping and flexing, and pink has officially taken over the Tebala Event Center in anticipation for tonight's Pink Party!
I hope you have been saving up your dollar bills, because there is a TON of awesome things to throw your money at tonight, besides the hot firemen of the bra auction. We have tables full of silent auction items, and new this year, a WALL OF DONUTS thanks to White Orchid Weddings & Event Planning.
OK, to be fair, they are not real donuts, but they could score you some real ones from Dunkin' if you make a $5 donation to Pink Heals Winnebago County AND you choose correctly.
Have I confused you? Please let me explain. You know when you're at a carnival and you come across the game where you give your kids five bucks to pick a duck out of a small kiddie pool to get an automatic prize? That is exactly what tonight's Wall of Donuts is all about. You pay five bucks, you win free stuff like Dunkin' coffee, 1/2 or full dozens of Dunkin' donuts, or perhaps some sweet mystery prize.
If you're all about the Pink Party's Live Bra Auction with the hot dancing firemen and you haven't seen the list of auction items for this year yet, you will want to check that out now, here. 
And now for one last bit of fun, here is Jake from Rockford Buzz modeling the Rockford Peaches bra that I made for the auction tonight. Doesn't he look wonderful?!?
Catch Lil Zim on 'Q98.5 Mornings with Lil Zim and JB' 5:00 a.m. to 10 a.m. Follow her on Twitter, Instagram, and Facebook