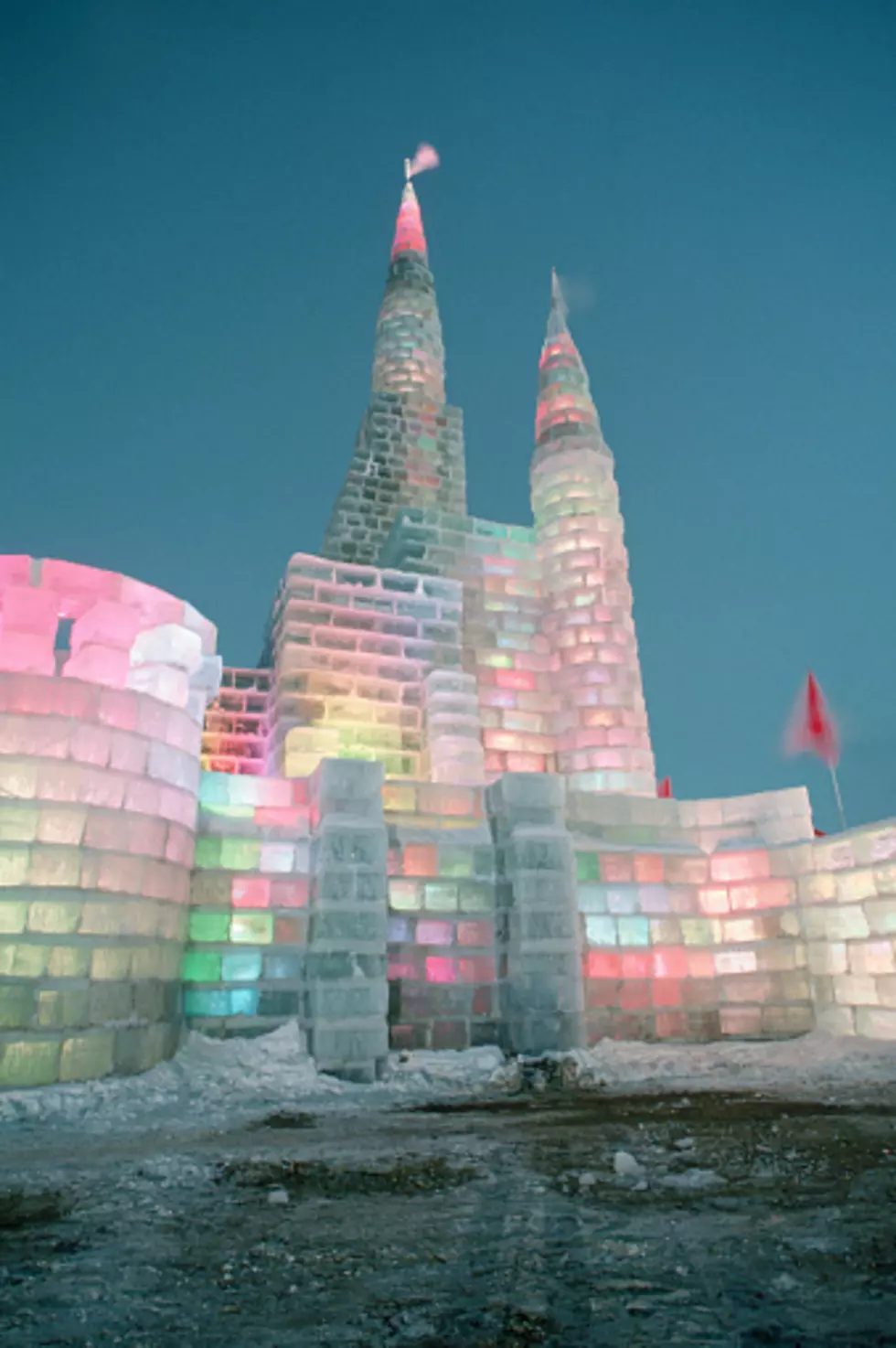 Ice Castle Is Coming Back To Lake Geneva This Winter Season
Getty Images
Officials at Ice Castles LLC announced this week that they are bringing back the much-beloved frozen works of art this winter to the Geneva National Resort, just west of Lake Geneva.
We're in the midst (still) of a pandemic, but that doesn't mean that every avenue we have for family fun is calling it quits until we get through this mess. As we've seen, more and more attractions are doing their best to give you something to look forward to.
The Walworth County Visitors Bureau said the outdoor attraction, with added safety precautions, could be an ideal getaway for families all over the Midwest this winter.
If you're thinking you could whip a castle of your own in the backyard, be prepared for some pretty serious work. The castle is created by forming thousands of icicles by hand, then fusing them together and spraying water until the structure grows to sometimes two or three stories tall and 30,000 square feet or more in size. You might run into zoning problems trying that at home. Plus, a pretty gigantic water bill.
To keep things safe for visitors, the capacity of the crowd permitted inside the ice castle will be reduced. Also, visitors and staff will be required to wear face masks, and some of their walk-through amenities will be made one-way only to limit face-to-face contact among guests.
Ice Castles LLC had plans for more locations, but because of the pandemic, they decided to cancel in Minnesota and Canada. However, they're still planning on opening the attractions in Wisconsin, Colorado, Utah, and New Hampshire.
Although everything is yet to be completely finalized, plans call for opening to the public in January, with crews scheduled to arrive on site in November to begin construction.
LET'S GO: The most popular historic sites in America