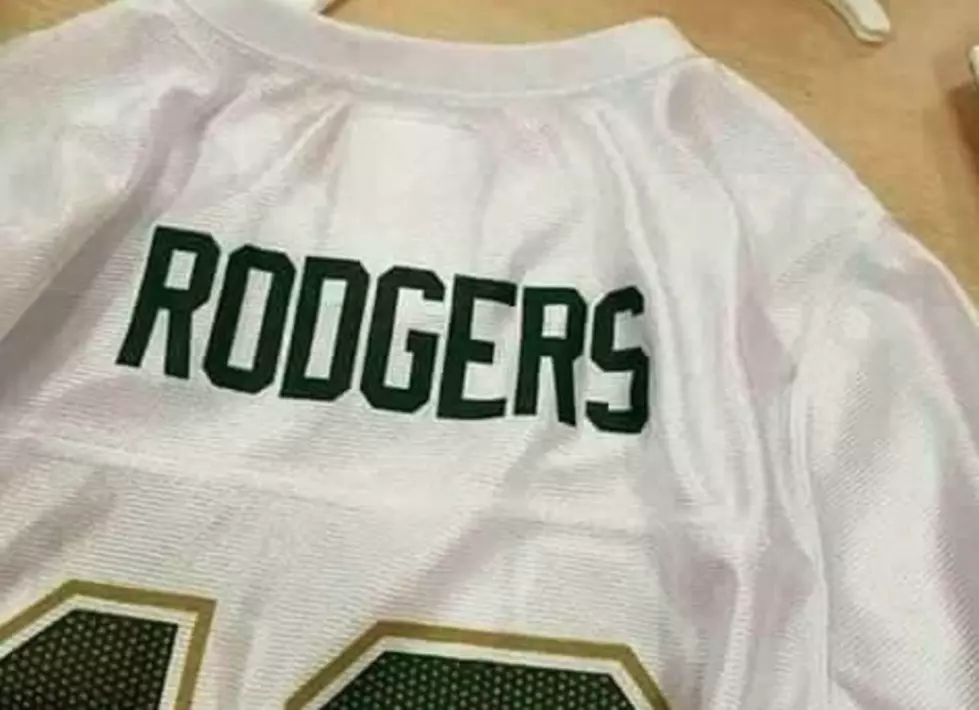 Is This Bears Fan's Aaron Rodgers Joke Too Soon or Hilarious?
scalise4 via Instagram
For some Green Bay Packers fans this may be in poor taste. But for this Packer fan, I think it's hilarious and I wish I had thought of it first.
With Aaron Rodgers broken throwing-arm collarbone, the Packers are likely to be without him for the remainder of the season. But anything is possible. The comment I heard most often on Monday (10/16) was that now the Chicago Bears have a better quarterback than the Packers. That may not be true soon. While nobody plays the game better than Aaron Rodgers, in my opinion, the Packers are rumored to be having conversations with Tony Romo... and he's definitely better than Mitchell Trubisky.