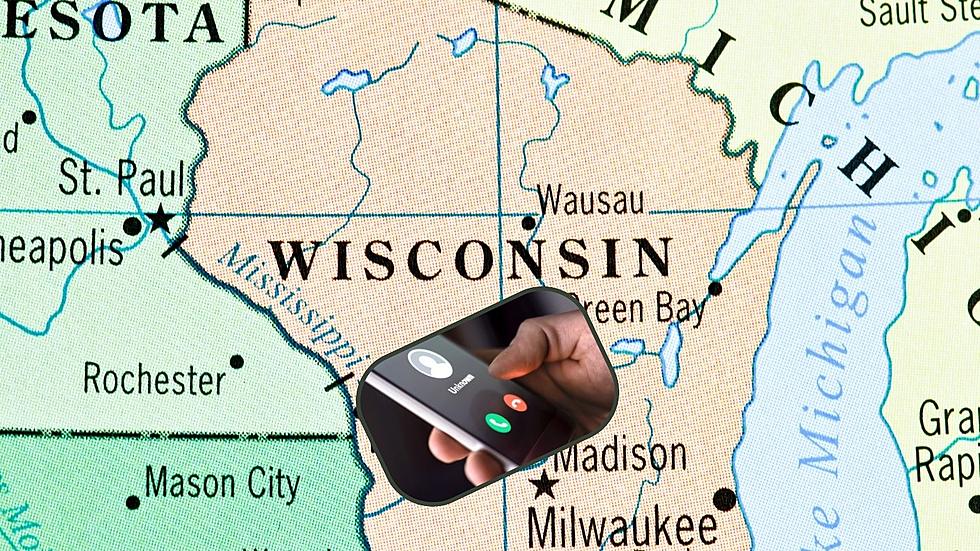 WARNING: Imposter Posing As Sheriff Is Targeting Wisconsin Community
Canva
It seems that every single week we hear about someone trying to take advantage of others. While we think that most of these attempts are easily recognized as a scam, you'd likely be surprised at the number of people who become victims.
These scammers often try to create fear and a sense of urgency to get their targets to do what they say. They claim that someone the target knows or is related to is in trouble and if they don't help them they will be sent to prison. Some scammers even pretend to be someone known to the target and they can now utilize AI technology to sound exactly like the person they say is in trouble.
Another thing scammers will do is to pretend they are a person of authority within a community. This can be especially effective in a smaller community where the majority of people know the names of the authority figures within that community.
That is what is happening right now in Wisconsin and the public has been put on alert. On Wednesday, November 15, the Bayfield County Sheriff's Office posted a warning on social media about a scam that is currently targeting the area.
Apparently, someone has been posing as David Rena from the Sheriff's Office and they've been calling people in the area accusing them of missing jury duty, and claiming that they have arrest warrants.
Once they've created a sense of fear, they tell the victim that in order to avoid arrest, they must pay at kiosks inside the IGA or Walgreens.
The Bayfield County Sheriff's Office stresses that they never make calls of this nature and that community members should never share personal information or make payments under circumstances such as this.
They welcome anyone who receives calls such as this to hang up on the caller and then call the Bayfield County Sheriff's Office directly at (715-373-6120) so that they are aware and can verify that it was a scam call.
They'd like everyone to spread the word to help keep their community safe. It's never a bad idea to share information such as this as these types of scams happen everywhere, and they seem to be on the rise.
LOOK: 50 cozy towns to visit this winter
Stacker
created a list of 50 cozy American towns to visit each winter. Towns were selected based on visitor opinions, ratings from nationwide publications, and tourist attractions.
Gallery Credit: Laura Ratliff
LOOK: 25 must-visit hidden gems from across the US
From secret gardens to underground caves,
Stacker
compiled a list of 25 must-visit hidden gems from across the United States using travel guides, news articles, and company websites.
Gallery Credit: Abby Monteil