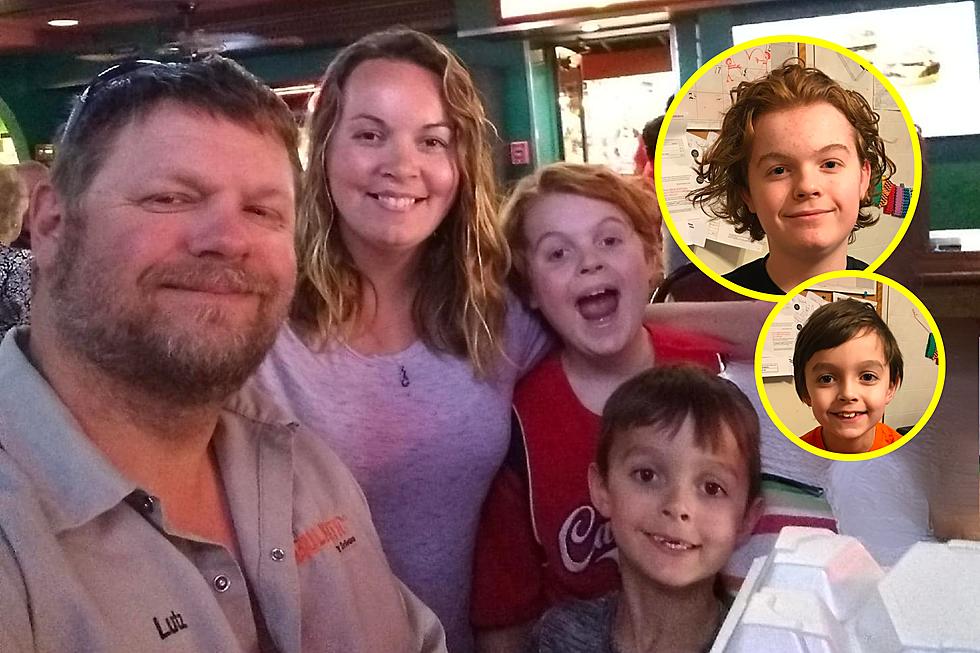 Are Fake Skeletons A Clue To Whereabouts of A Missing Illinois Family?
Brittany Lutz
The disappearance of the Lutz family from Illinois has left their loved ones and authorities puzzled. The father's estranged daughter revealed the state of their home after the family vanished and it is bizarre.
The Lutz family, from Newton, Illinois, has been missing since early February, and their daughter Brittany Lutz is concerned about their well-being. Brittany has been estranged from her father Stephen and stepmom Monica for some time, but she still keeps in touch with her half-brother Aiden.
Read More: Illinois Woman Charged After Using Fake Baby Cries To Hide Baby's Death
The last time she heard from Aiden was on February 10 when he texted her that he was on vacation but did not know where.
There's nothing to do when we're not going somewehere
The last text sent from the 11-year-old's phone was, "Mom always said you were busy working." Newton Police reported all the cellphones belonging to the missing family have been disconnected.
What do we know about the Lutz family?
Stephen Lutz, 44, has had various charges of domestic battery and possession of meth in the past. He has expressed a desire to get away, according to Brittany. The family includes Stephen, Monica, Aiden, 11, and Nicolas, 9, who are homeschooled.
What did the recent search of the Lutz home reveal?
Their clothes, shoes, toiletries, and schoolwork books are still in the house. The family did not take anything with them.
They didn't take anything with them. All their clothes are still here. Toothbrushes, shampoo, conditioner, soap, it's all still there. They had brand-new shoes they didn't bring with them.
The estranged daughter told Inside Edition all their schoolwork books are still sitting on the table when she went to the house for clues.
What do we know about Stephen Lutz's criminal record?
Stephen Lutz has a concerning criminal record including several domestic violence-related charges as far back as 1996. In 2020, he was charged with soliciting a minor to which he pled guilty to obscenity and was fined $1,500 and sentenced to six months of supervision.
He is currently out on bond for a domestic violence charge from January and is not allowed to have contact with Monica.
What is Brittany Lutz's relationship with her father like?
Brittany has been estranged from her father since the incident in which he was charged with soliciting a minor. She has seen him around town and at her grandparents' home a few times since then and suspects that he may be using meth. Stephen has a history of addiction and was sentenced to 30 months probation in 2006 for possession of meth.
What led Brittany to worry about her family's safety?
Brittany told Inside Edition when she was a child her father allegedly told the family that a rubber clown mask with a red mohawk he kept in the closet was telling him to kill them all.
During the recent search of the Lutz home, Brittany noticed that there was a toilet and a deep freezer in the living room that was unplugged and full of random things. The Christmas tree was also still up and there were three fake skeletons in the living room.
Two are sitting on the couch beside each other, and one is on the deep freezer
What is being done to find the Lutz family?
The Newton Police Department issued an "attempt to locate" on February 14, and Illinois State Police and the FBI have since joined the search too. The Missing Persons Awareness Network even launched a crowdfunding campaign to raise money for an award to anyone with information that leads to the family's return.
Anyone with relevant information is encouraged to contact the Newton Police Department at 618-783-8478.
25 True Crime Locations: What Do They Look Like Today?
Below, find out where 25 of the most infamous crimes in history took place — and what the locations are used for today. (If they've been left standing.)