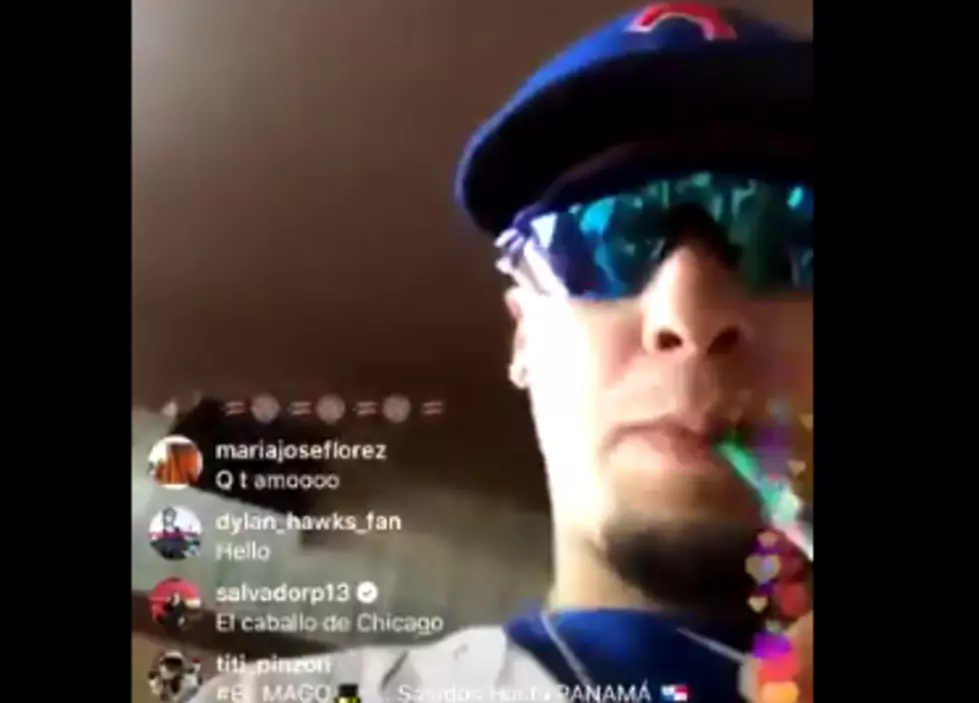 Javy Baez Really Needed Starbucks Before Today's Cubs Game
Cubs_Live VIA Twitter
When you need coffee, you have to fit it in your day, no matter what you have going on.
I know what that feels like, and so does Cubs superstar, Javy Baez, who went to a Starbucks in Chicago this morning dressed in full Cubs gear.
BECAUSE THERE WAS A GAME, DUH.
Really I'm guessing Starbucks paid him to do and show off how easy it is to order your drink and pick it up, but who knows.
What I do know, is that Javy recorded his entire Starbucks trip for us on Instagram Live, which someone else put on Twitter for us.
And you gotta love the guy who stops to tell him, 'you guys are playing great ball.'
It's the little things that turn mediocre afternoons into Cubs filled ones.