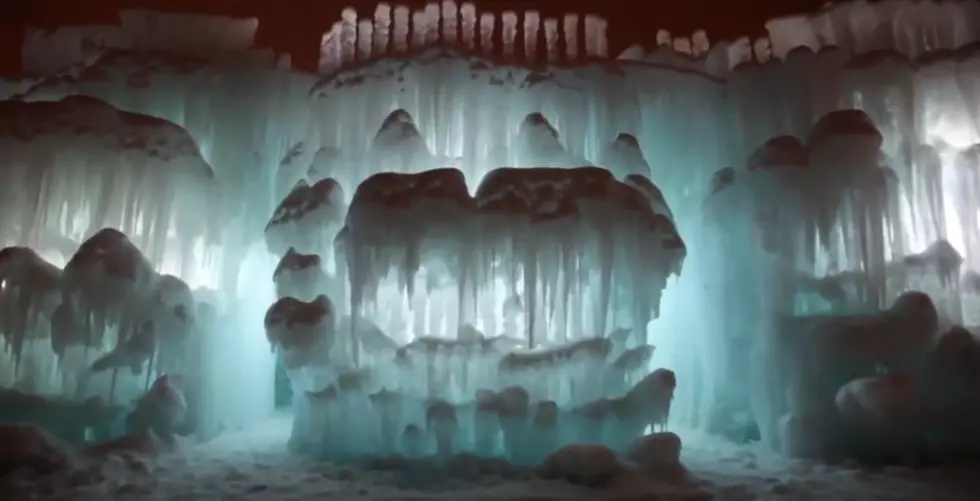 Lake Geneva's Ice Castles Are Opening This Weekend
Ice Castles Visual Media: YouTube
Just because it is Winter, that doesn't mean we have to sit home bored all the time!
For several winters Lake Geneva, Wisconsin has been lucky enough to be home to the wonderous Ice Castles display, and thankfully the tradition will continue this year as well!
Ice Castles' staff has been working for weeks to create these amazing ice displays, and Mother Nature is finally cooperating enough to allow them to open for the 2021 season this Friday, January 22, AND tickets are officially on sale today! (Tuesday, January 19th)
The COVID pandemic might not be cancelling the frozen fun in Lake Geneva this year, but of course it is causing certain restrictions to be in place. Here are some of the COVID-19 precautions that will be in place at Ice Castles this year;
A 6-foot distance must be maintained between each household group at all times while seated.
Guests are required to wear masks / face coverings in common areas, near other guests, and when interacting with employees.
To facilitate adherence to physical distancing guidelines, Ice Castles may reduce capacity or close some features of the attraction.
High touch surfaces, such as sliding mats and tablets used at ticketing and concessions, will be sanitized routinely.
Crawl spaces, slot canyons, and tunnels will adhere to a one-way traffic flow when possible and will be marked accordingly.
Admission prices for Ice Castles at Lake Geneva are $18.99  for anyone 12 years of age and older on weekdays, (Monday - Thursday)  and $22.99 per person on the weekends. See child  ticket prices and reserve your tickets now by going to icecastles.com/wisconsin.
Catch Lil Zim on 'Q98.5 Mornings with Lil Zim & JB' on Q98.5 from 6:00 a.m. to 10 a.m. Follow her on Twitter, Instagram, and  Facebook
KEEP READING: 10 classic board games that will take you way back