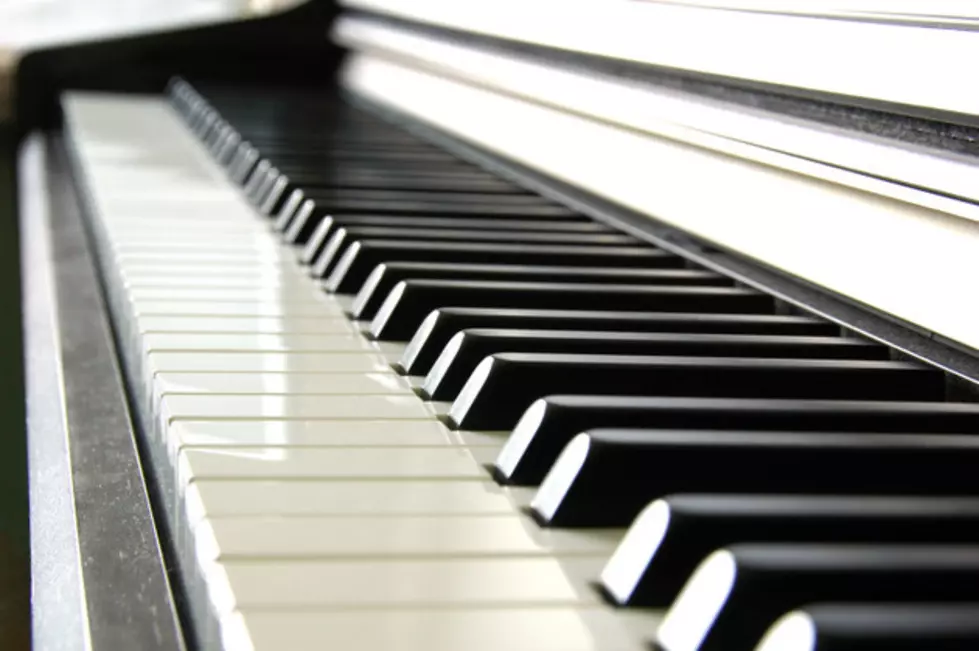 Legendary Musician Donates Piano to Rockford Public Schools
Blaz Kure, Thinkstock
A Grammy, Emmy and American Music Award winner donated the piano as part of his local music instrument drive. If you donate, you can win tickets to see him perform.
This legendary artist hopes that we'll be inspired to make similar donations. As a musician who started learning in school, I can't imagine what it would be like to not have my school not be able to provide the instrument I wished to learn.
According to a story published at wrex.com, Barry Manilow made the piano donation as part of the Manilow Music Project. The Project was designed to help charities and programs provide instruments to high school and middle school students. In addition to the instruments, the Manilow Music Project will also help provide music scholarships at universities around the world.
Would you like to get free tickets to see him at the BMO Harris Bank Center on March 26th? All you have to do is drop off a new or gently used instrument at the BMO during the hours of 9am-5pm before March 26.
5 Things You Didn't Know about Barry Manilow (6 if you count what you just read)
He played piano for Bette Midler. It was one of his first gigs. At the time, he had no interest in eventually becoming a performer. I'd say things changed a bit.
He is one of the world's best-selling artists. He has sold more than 80 million records worldwide.
He liked his late 80's Bel-Air neighbors Ronald and Nancy Reagan, but complained the Secret Service helicopters prevented him from sunbathing in the nude
Arista Records exec Clive Davis recommended a song called "Brandy" to Barry. Because a different song with the same title "Brandy (You're a Fine Girl)" by Looking Glass had become such a big hit, Barry's song was changed to "Mandy" to avoid confusion. It would go on to be his first hit
He used to write & sing jingles. Some of these jingles are still used today! Manilow wrote the "Like a good neighbor, State Farm is there!" jingle for State Farm Insurance. Rumor has it he only got paid $500 to write it. And he sang the McDonald's jingle, "you deserve a break today." In this old clip from the Joy Behar Show, he sings his most famous jingles.