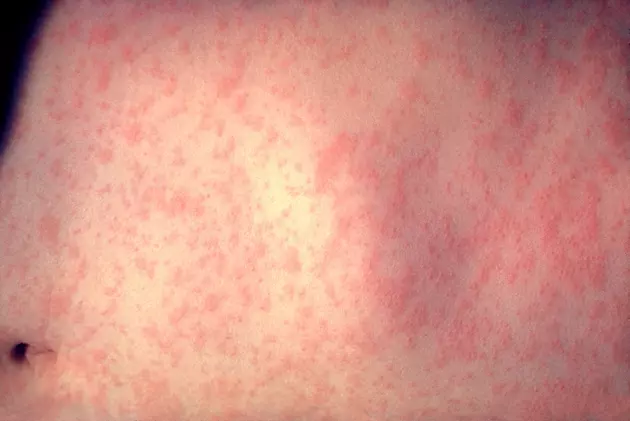 Measles Hit Chicago Amid U.S. Outbreak, What You Need To Know
Handout
Another case of Measles has been confirmed in Chicago, and officials say the exposure may include travelers at O'Hare International Airport.
After the second confirmed measles case in Cook County since march, Chicago health officials are currently attempting to contact all who may have been exposed, according to mystateline.com.
Additionally, the Chicago Department of Public Health says exposure could have occurred in downtown Chicago.
If you feel you may have been exposed, officials recommend that you check with your health care providers to see if you were vaccinated or need a vaccination.
The upside, Chicago has one the highest measles vaccination rates in the country.