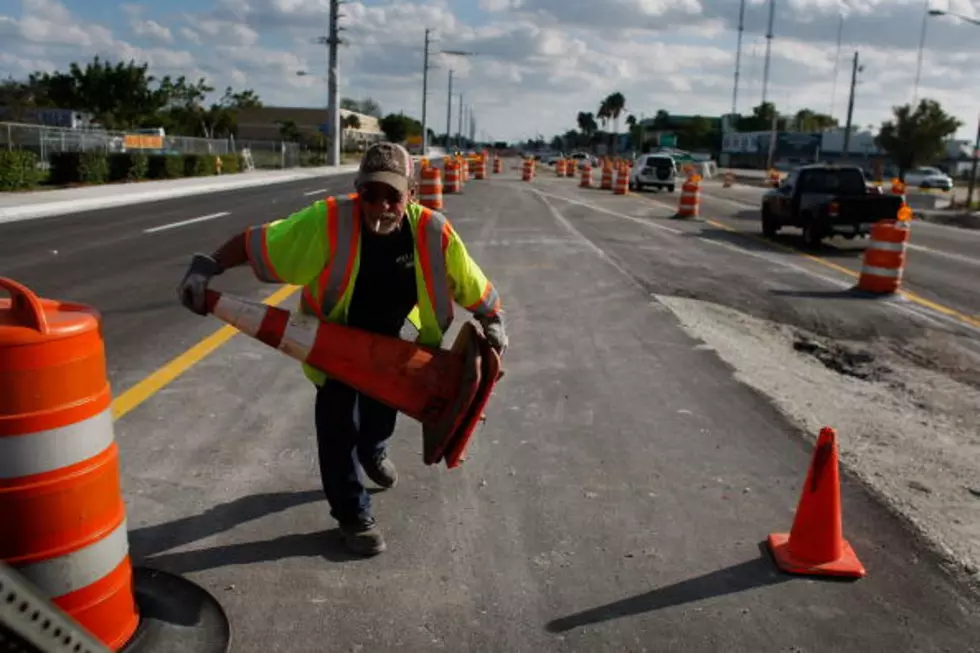 Most Roadwork in State of Illinois May End on July 1st
Joe Raedle /Getty Images
By July 1st, throughout all of Illinois, you may notice most of the orange construction cones removed from Illinois roadways, and this is NOT a good thing.
If you hate construction traffic, you may be inclined to think this is good news, but it is seriously bad news for people who live and travel in Illinois. The reason is the lack of a budget for a third year in the Land of Lincoln.
This week State of Illinois has sent out what is be referred to as "Dear Contractor" letters to construction firms, who have been hired by the State Of Illinois. The letter explains that the state does not have a budget and that construction companies need to be prepared to cease all work as they will not get paid.
Illinois' Office of business and Workforce Diversity sent out a a letter that states:
At this time appropriate funding is not available after June 30, 2017. Thus, work shall cease effective June 30, 2017.

Please bring all projects to a condition that will provide a clear and safely traveled way….

On July 1, 2017, all work shall cease except for maintenance.… The department will notify you when work may resume.
The letter goes on to tell the road contractors working for the state to wrap up projects as much as they can and to prepare the roads they are working on be in a "clear and safely traveled way." In other words, the roads will be in a partially completed condition. To make matters worse, this will end up costing taxpayers more as road crews will have to reset barricades and set up equipment, once a budget is eventually passed.
I don't know about you, but his sounds dangerous. The only way to prevent this is to pass a budget
Read the entire letter HERE.
Illinois is truly becoming an embarrassment to the world. After three years, it is time to pass a budget in Springfield.