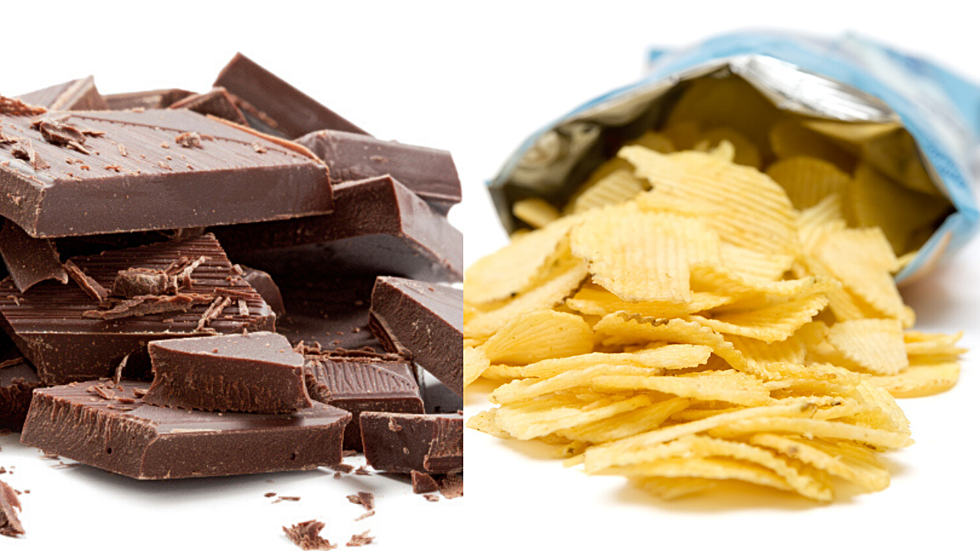 Mrs. Fishers Selling Chocolate Covered Chips at This Week's Hot Bag Sale
Getty Images/iStockphoto
Nothing gets the Stateline excited like the words "hot bag sale". But Mrs. Fishers just announced something to make this week's sale even hotter. Here's the description of this week's hot bag sale -
Thanksgiving Hot Bag Sale! Buy a 1 pound bag of Classic chips straight from the fryer for only $3.00 per bag. No Limit! 7am until 3pm

Need a dish to pass at thanksgiving? Bring the chips!

We will also have for the first time EVER.....Chocolate covered potato chips! Limited supply, so stock up. (Milk chocolate covering a ripple chip) yummmm!!!

We also have peanut brittle, malted milk balls and our new holiday containers.

Don't forget we are also on Grubhub. Can't make it to the hot bag sale? Bring the hot bag sale to you!

Cheers!
Mrs. Fisher's Crew.
CHOCOLATE COVERED POTATO CHIPS??????
Just look at them being made -
It's a limited supply and they even said to stock up, so I can't wait to hopefully buy an armful of chips.