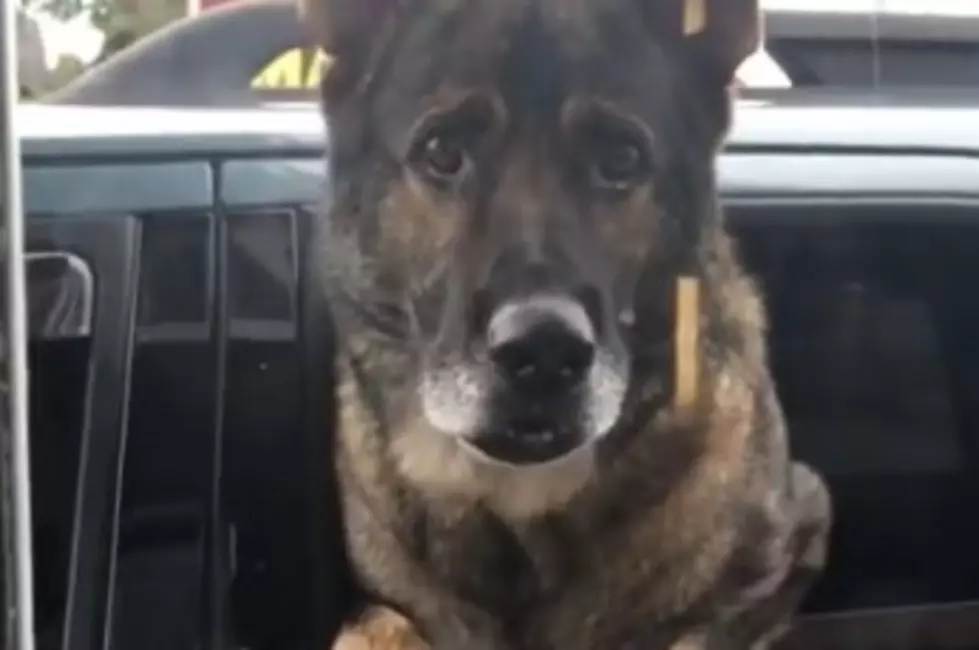 Off Duty Police Pup Loves his Puppiccino in this Adorable Video
Twinsburg K9 Unit via Facebook
If you're having a "ruff" day, don't stop retrieving that it won't get better; I'm here to tell you that it will, but, if all hope is lost, then maybe this video will help.
Meet Yasso, a police K9 from Twinsburg, Ohio who spends his break time like the rest of us, with a treat from Starbucks.
According to the NY Daily News, they say "when it comes to getting his Starbucks's, it's better latte than never for Yasso."
Now me, personally, I had no idea that a "puppiccino" was even a thing; you can actually get one for your dog and it's FREE. It's just an espresso sized cup filled with whipped cream. I even got my dog one.