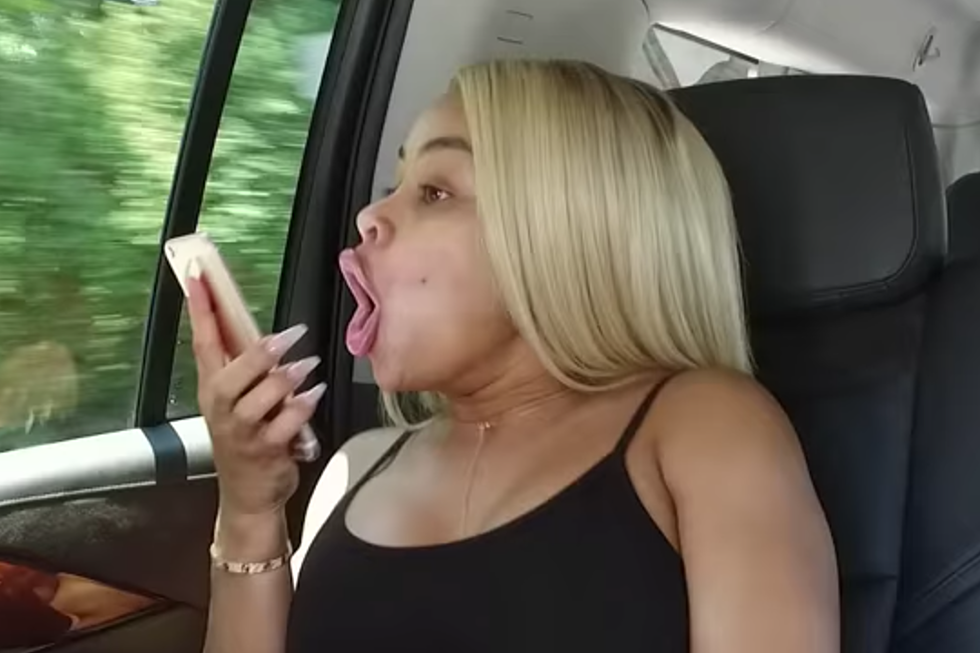 Blac Chyna Blows Up at Rob Kardashian in First E! Series Clip
YouTube
The network unveiled the first look at the engaged couple's series this morning (August 15), and proved fans of the drama have lots to look forward to. In only 30 seconds, the couple laughs, kisses and Blac Chyna shouts "Are you still texting bitches, yes or no?!" over footage of her throwing flowers into a pool. The look of love is chlorine washing over a lovely flower arrangement.
But trouble won't come exclusively from within the relationship. The reliable Kardashian/Jenner clan will also weigh in on the love story, and their opinions appear to center squarely on doubt that the couple's bond is real.
"That Rob wants to be so public blows my mind," Khloe Kardashian says. No, getting in with the in-laws will be not be easy for Chyna.
Rob and Blac Chyna announced their engagement in April and revealed they were expecting a baby in May. A source told People that Rob's family members — who have a history of tension with Blac Chyna — were not initially thrilled about either piece of information.
Rob + Chyna will make its E! debut on September 11 — will you tune in?
Who's Blac Chyna? Allow this gallery to clue you in: