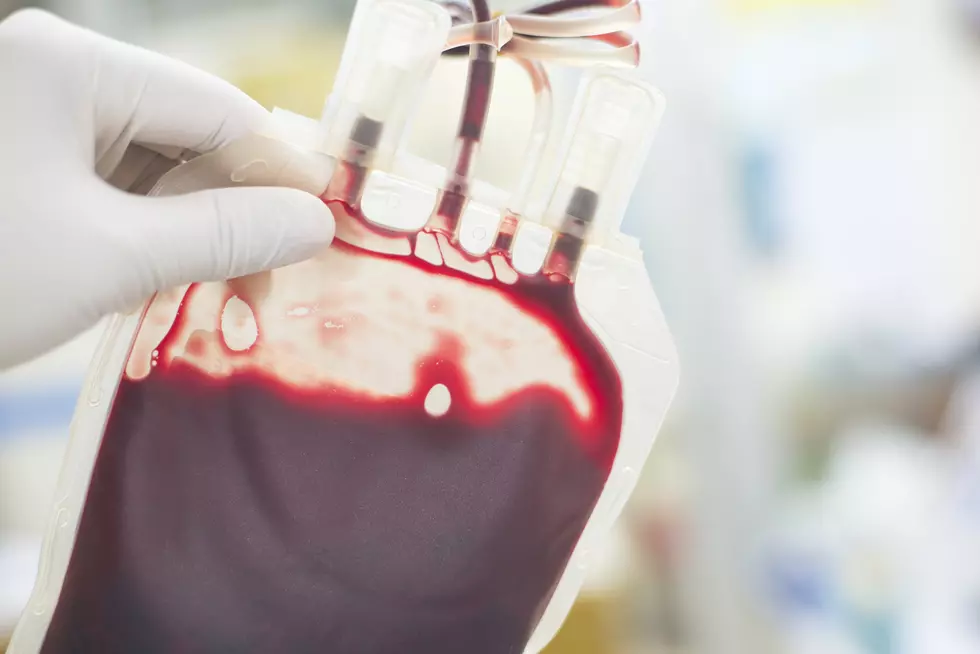 Rock River Valley Blood Center Challenges You To Donate More Than Once in 2021
toeytoey2530
Enter your number to get our free mobile app
Blood donations in the Rockford area have taken a devastating blow over the better part of a year. Because of this, Rock River Valley Blood Center (RRVBC) has a challenge for donors.
(As a regular blood donor, one the best feelings is receiving a phone call letting you know when your blood was used and which hospital it was used in.)
Think about when COVID-19 really began to affect day-to-day activities, all the way back to March of 2020. Since then, the number of donors has dropped drastically while the need for blood has continuously surged. Lives depend on these donations, literally. As we hit the middle of National Blood Donor Month (January) RRVBC is challenging donors to continuously donate in 2021 and beyond. Donations can be made every eight weeks.
Blood transfusions are the most frequent procedure performed in hospitals, with more than 33,000 daily donations required to meet patient needs in the U.S., according to ADRP, an international division of America's Blood Centers.
1 in 7 patients entering a hospital needs blood.
Less than 10% of Americans donate blood.
Only 12% of blood donations come from millennials.
1 in 83 births requires a blood transfusion.
Every two seconds, someone in the U.S. needs blood which must always be immediately available on the shelf.
Blood has a very short shelf-life span and must be constantly replenished year-round to ensure availability for all patients.
 On a local level, RRVBC needs 700 donors per week to supply 10 hospitals in the region.
We saw a great need in 2020 because of the COVID-19 pandemic, but we also saw a great community response to that need," said Heidi Ognibene, Chief Operating Officer at the Rock River Valley Blood Center. "Hundreds of new donors came through our doors, and for that we are grateful. The need for blood never goes away, so we're challenging people to commit to one more donation in 2021 than the previous year.
 Plasma is also needed from donors who have recovered from COVID-19, their plasma can help treat current COVID-19 patients.
If you are feeling healthy and well, you are encouraged to schedule a donation appointment at rrvbc.org, on the myRRVBC app, or by calling 815-965-8751. Walk-ins are also welcome at one of the four RRVBC donor centers in Rockford, Belvidere, or Freeport, or at a mobile blood drive, but scheduling your donation is much easier, in my opinion.
If you're a business owner or oversee an organization, why not call to learn about hosting blood drives to help support the community need?
---
JB Love is ½ of  Q98.5's Lil Zim & JB In The Morning, weekday mornings from 5:00 a.m. to 10 a.m. Follow him on Twitter, Instagram, and Facebook.
Here are some tips for self-care during the pandemic: