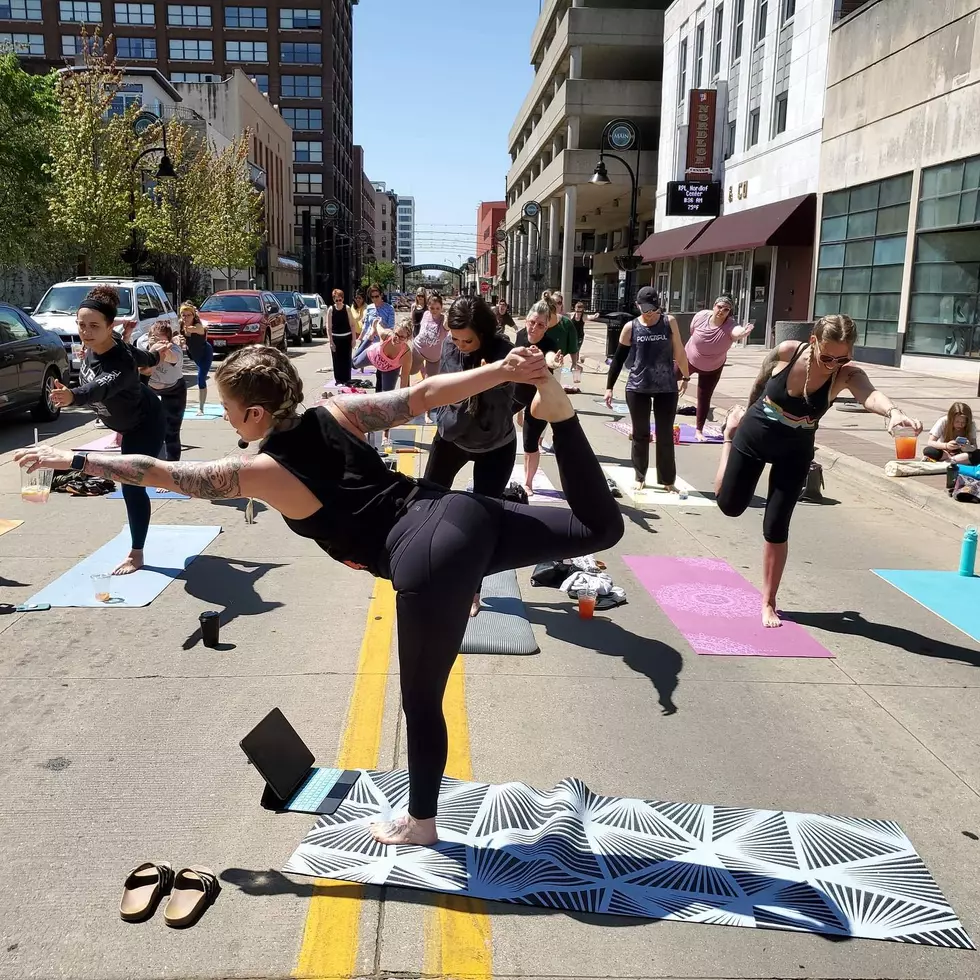 Rockford Drinking, Swearing Yoga Announces Pride Night
ALT YOGA VIA FACEBOOK
You should stretch more. But maybe you'd rather stretch while you drink, swear and celebrate diversity.
We found something for you and it sounds like perfection.
One week into June and we're rockin 90 degree forecasts and a ton of fun events popping up in our Stateline calendar.
I for one, love to pack my calendar to the max, especially when the sun in shinning, and I'm so pumped that Marissa from Alt Yoga shared an entire month's worth of events for June.
If you don't know, Alt Yoga is a Rockford outdoor yoga sensation that combines an actual workout with a drink or two and letting go of whatever is stressing you out with your middle finger in the air and yelling your favorite obscenities... if you want to.
I actually recently interviewed Marissa on the Good Day Stateline Facebook Series, Wine Wednesday and she gave me such a great background story of Alt Yoga and why it's such a great thing to have in her life and maybe your life too.
She just announced the full list of June dates including a special night devoted to celebrating Pride month in Rockford.
The Pride celebration is on Wednesday, June 16 at 6:45pm in the Abreo Alley, yoga usually lasts a little over an hour, bring your own mat and make sure to register for $25 on the Facebook event page prior to the session.
Catch Midday Michelle on 97 ZOK from 10 a.m. to 3 p.m. Follow her on Twitter, Instagram, and Facebook.
What Are the Signature Drinks From Every State?