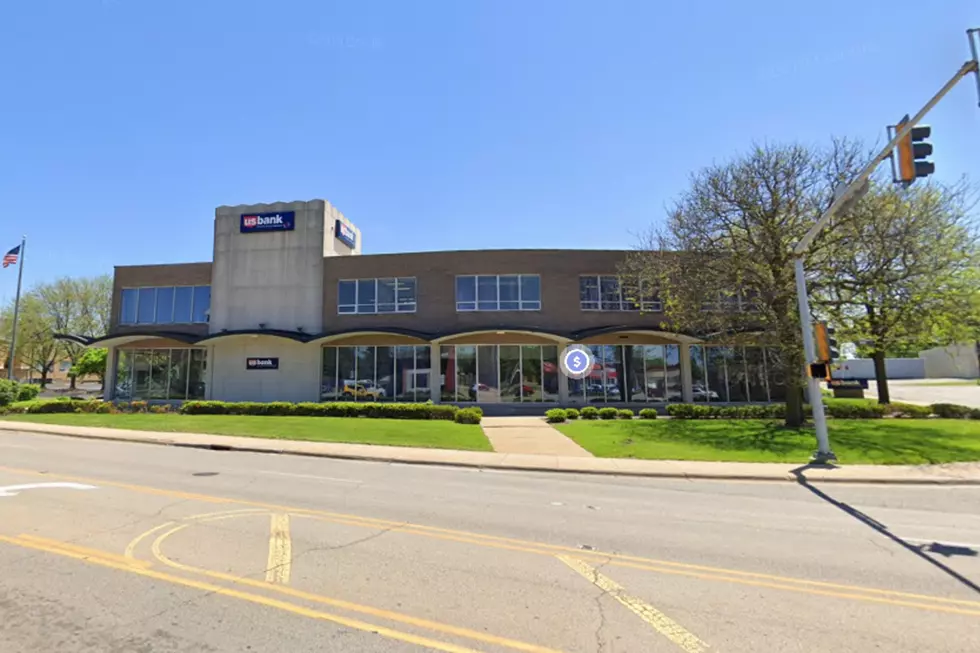 Rockford Police Looking For BATTERED Suspect After Failed Robbery Attempt
Google
File this under, "Reasons not to rob someone in Rockford."
Somewhere there is a man who is probably not feeling 100%. He may still be in Rockford. In fact, Rockford police are looking for a suspect who is accused of attempting to rob a woman at the ATM at US Bank between Charles and 9th Street. According to WTVO's report, the incident happened at around 5:45 in the evening the day before Thanksgiving.
The attempted robbery apparently went down like this:
A woman exited her vehicle to use the ATM on East State Street when a tall, thin, black male in his 40's, approached her with a gun, and demanded cash. The details between this moment and the next are vague but it leads to a presumably regretful robber. At some point, the victim of the attempted robbery made her way back into her vehicle. That's when the suspect tried to pull the victim from the vehicle, which was a bad move.
I don't know anyone who carries a bat in their car but it's a good thing one was readily available. Police say a second person emerged from the vehicle with a bat in hand and pulled an Ian Happ and swung at the suspect, according to WTVO.
Police say the suspect then struck the second victim in the face and ran away without taking any of their belongings.
The suspect is still at large and likely has a bruise or two.
---
JB Love is ½ of  Q98.5's Lil Zim & JB In The Morning, weekday mornings from 5:00 a.m. to 10 a.m. Follow him on Twitter, Instagram, and Facebook.
Enter your number to get our free mobile app
See New Words Added to Dictionary.com in 2020