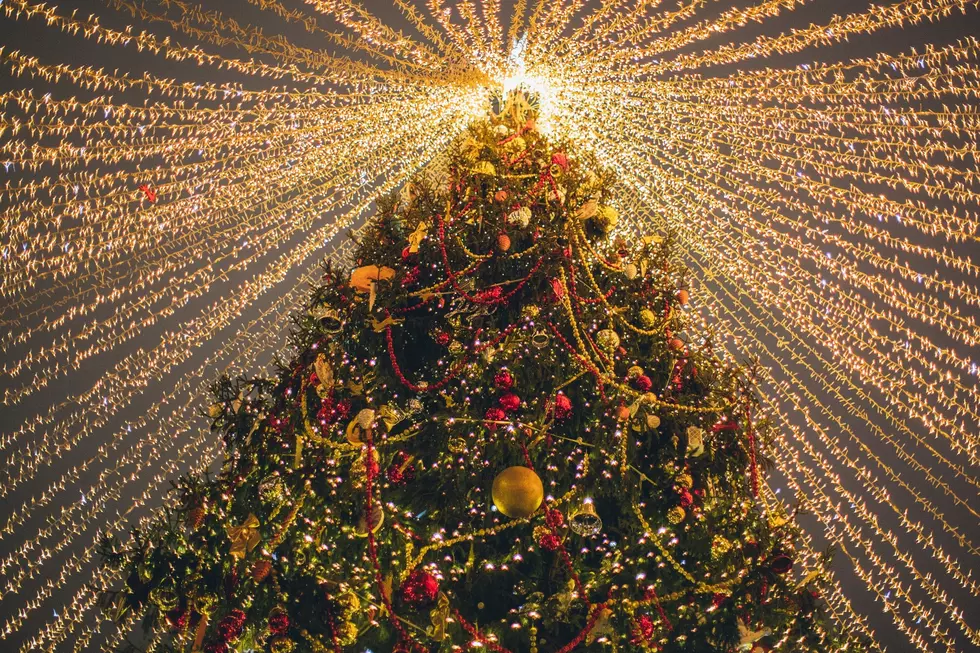 How Does Rockford Choose The Annual Stroll On State Christmas Tree?
Canva
'Tis the season! The gorgeous, enormous official Christmas tree has been selected for Rockford's Annual Stroll on State festival!
Every year since Stroll on State has been going on, I always end up working and can't enjoy the winter wonderland in downtown Rockford, Illinois.  This year, I'll be participating in the parade and get to join in on all the festivities!
That includes taking an iconic photo with the official Christmas tree. Woo hoo!
I always wondered how the Stroll on State team determined which tree they were going to cut down and transport all the way downtown.
GoRockford actually shared some insight on how the selection is made.  There are only a few things that determine the final decision.
How Does Rockford Choose The Annual Stroll On State Christmas Tree?
#1: The team ONLY selects trees that need to be removed due to overgrowth or being too large for the location it is currently residing at.
#2: The tree is in poor health.
#3: The tree is obstructing traffic, view of the roadway, or access to the home it currently sits at.
Cutting down a tree for the holidays is a tradition for many and we want to continue making memories by sharing this tradition with our Rockford community.

 

Once a tree is selected it will be safely transported to its new home for Stroll on State and the holidays at Davis Park in downtown Rockford. - Stroll on State

 
Stroll on State is just a few weeks away!  Saturday, November 26th you'll get to spend quality time with your loved ones at one of the biggest events of the year in Rockford.
Plus, there will be a parade (that you might spot me in!), tons of vendors, live music, games, and all sorts of photo opportunities to keep your memories forever!
You can find all the Stroll on State info here. Have fun and bundle up!
If you're also looking to volunteer, get details on their website!
Galena, Illinois: One of America's Very Best Christmas Towns
Wouldn't you know it, the most magical time of year also happens to be when this old-fashioned town looks its best.
10 Magical Christmas Towns You Have to See in Wisconsin