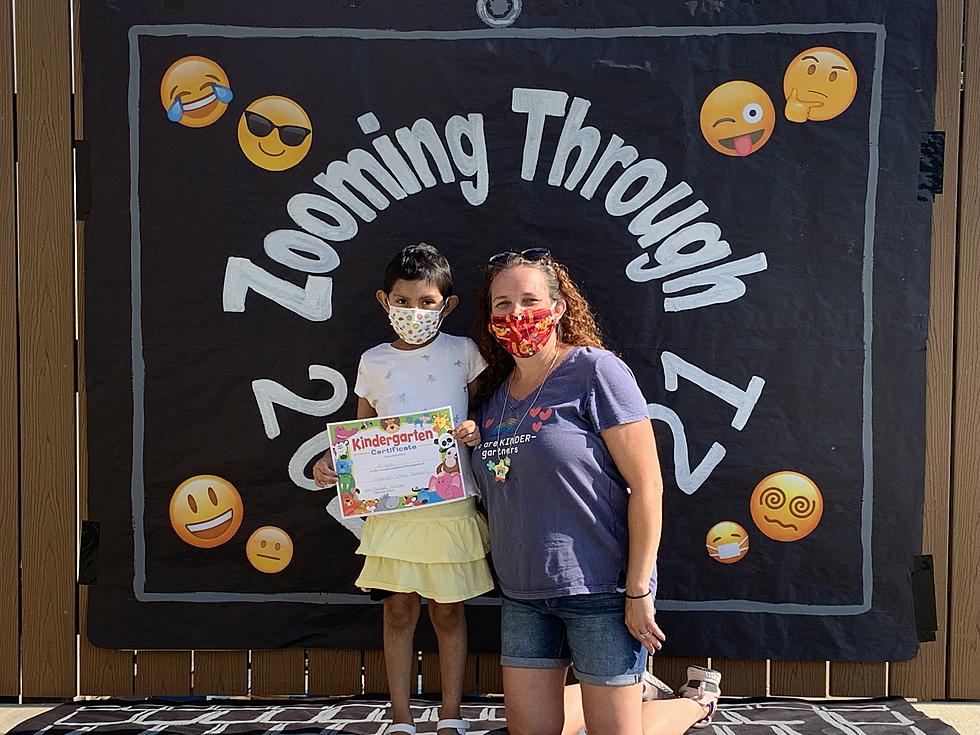 Rockford Teacher's Remarkable Grace After Student's Cancer Diagnosis
Submitted
Congratulations to our brand new Teacher Of The Week, Jaime Doubek, from Hillman Elementary School in Rockford.
Every week, we get the joy of honoring Stateline area teachers for their passion and dedication to their profession and to their students and their families. Teachers are there for ALL of the 'highs' and the 'lows', in their students' lives
Jaime was nominated by Alejandra Garcia, the mother of one of her little kindergartners (pictured below), Alejandra writes:
She has helped my daughter with her dream, to bring Childhood Cancer Awareness to the Rockford area. Mrs. Doubek help set up her lemonade stand and help on the event. My daughter was diagnosed with leukemia in May of 2020, and Mrs Doubek was her kindergarten teacher via Remote learning this past school year and has always been so supportive of my daughter and very understanding of her special medical needs and did more than what is expected for any of her students! She truly is the best teach of this week, month, year and past and future years!!
Thank you, Mrs. Doubek, for being so amazing.
Jaime Doubek of Rockford's Hillman Elementary School
Every week when we honor a new teacher, we also head out to their school for s very special delivery. Each Teacher Of The Week gets delicious dessert from Nothing Bundt Cakes and a beautiful floral arrangement from Broadway Florist.
LOOK! 41 Things That Immediately Put People of Illinois in a Good Mood
31 Photos Proving There's No Illinois Town More Beautiful Than Galena