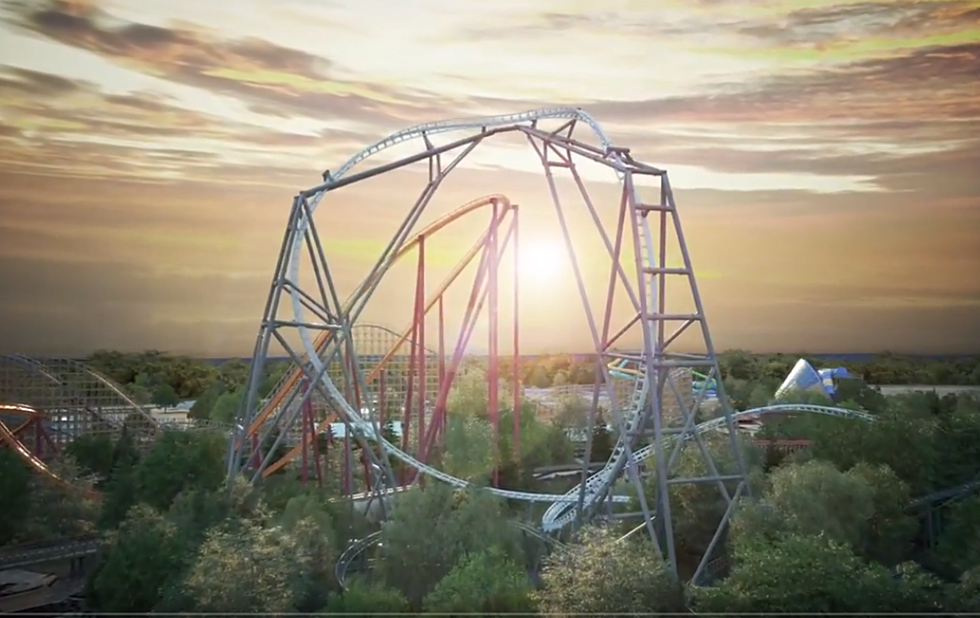 Six Flags Great America Is Stepping It Up With A New Ride In 2019
Theme Park Review;YouTube
If you loved the Mardi Gras Hangover at Six Flags Great America this year, then get ready for the new ride coming in 2019.
The park is stepping it up in the thrill department for sure.
Introducing Maxx Force Roller Coaster!

Oh wow! that looks so scary but so fun at the same time.
If you're wondering where they put this ride or what they took down to add Maxx Force to force of coaster fun, it starts where the former Pictorium was near the front of the park by the Whizzer roller coaster.
It's a compressed air coaster that's stated to have the fastest launch in North America where you will go from 0 to 78 M.P.H. in under 2 seconds.
Wow! Can you imagine the number of g-forces you will feel in those 2 seconds?
It has the world's highest double inversion at 178 feet and the fastest taking you into the double turns at 60 M.P.H.!
OMG... I cannot wait for this. I so want to ride this next year.
I've been on the fence about renewing my season pass, but this just made my mind up.
I'm so renewing my pass. I want to ride this!
I don't care if it scares the bejeezus out of me when I first get on or my nerves kick in and really want me to get out of line before climbing into the car. I'm going on this Maxx Force. That is something you can count on from me.