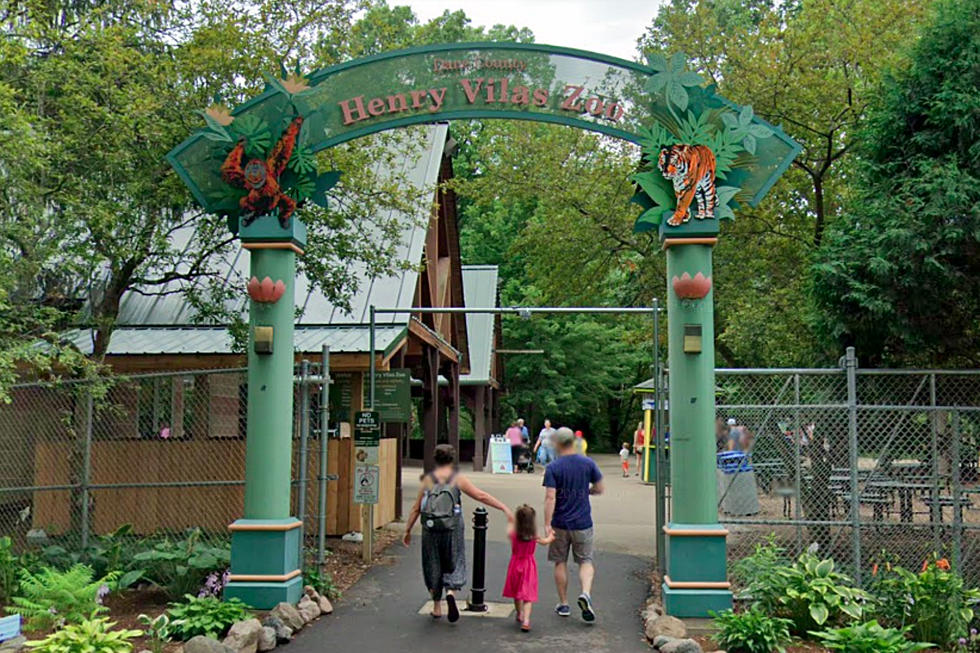 Somebody Stole All the Donation Money From Madison's Free Zoo
Google Maps
I know 2020 was a rough year for a lot of people, and that sometimes desperate times call for desperate measures, but what I am about to tell you is low down dirty in my opinion. Maybe my anger stems from the place of a parent whose children love going to the Henry Vilas Zoo in Madison, Wisconsin, but what happened to them this past weekend is infuriating.
What Makes Henry Vilas Zoo So Special?
For those that aren't familiar with Henry Vilas Zoo, let me quickly tell you a little bit about it. It is one of the only zoos in the nation that is free to enter, and accessible to everyone. It began when Col. William and Anna Vilas gifted a large piece of land to the Madison Park and Pleasure Drive Association "for the uses and purposes of a public park and pleasure ground" in 1904. The first animal exhibits were added in 1911, and since then it has been a beloved and community-supported attraction in the Madison area. We make a point to take our girls there at least once a year because they LOVE looking at all the animals.
Like so many other attractions and businesses throughout the world, the COVID-19 pandemic hit Henry Vilas Zoo hard. Attendance was way down in 2020, following several months of being closed, and the care of all their amazing animals depends on public donations. Despite all the challenges they have had to overcome this last year, nothing has changed at Henry Vilas Zoo. Admission is still free and the animals are eagerly awaiting our visits, but someone did them real wrong last weekend, and I am just sickened by it.
Henry Vilas Zoo posted on Facebook this morning, (it has since been deleted due the ongoing investigation), that over the weekend the zoo was broken into and all of the money in one of their large donation bins had been stolen! This is not okay.
If you are a Henry Vilas Zoo lover like me, or you just love animals, please consider making a donation online today to help them recover their losses and continue to delight children and their families all over the Midwest for years to come. You can make a donation online here, or simply drive to Madison to experience the zoo fun yourself!
10 Roadside Stops in Wisconsin You Must See This Summer
LOOK: Here Are 30 Foods That Are Poisonous to Dogs
To prepare yourself for a potential incident, always keep your vet's phone number handy, along with an after-hours clinic you can call in an emergency. The ASPCA Animal Poison Control Center also has a hotline you can call at (888) 426-4435 for advice.
Even with all of these resources, however, the best cure for food poisoning is preventing it in the first place. To give you an idea of what human foods can be dangerous, Stacker has put together a slideshow of 30 common foods to avoid. Take a look to see if there are any that surprise you.