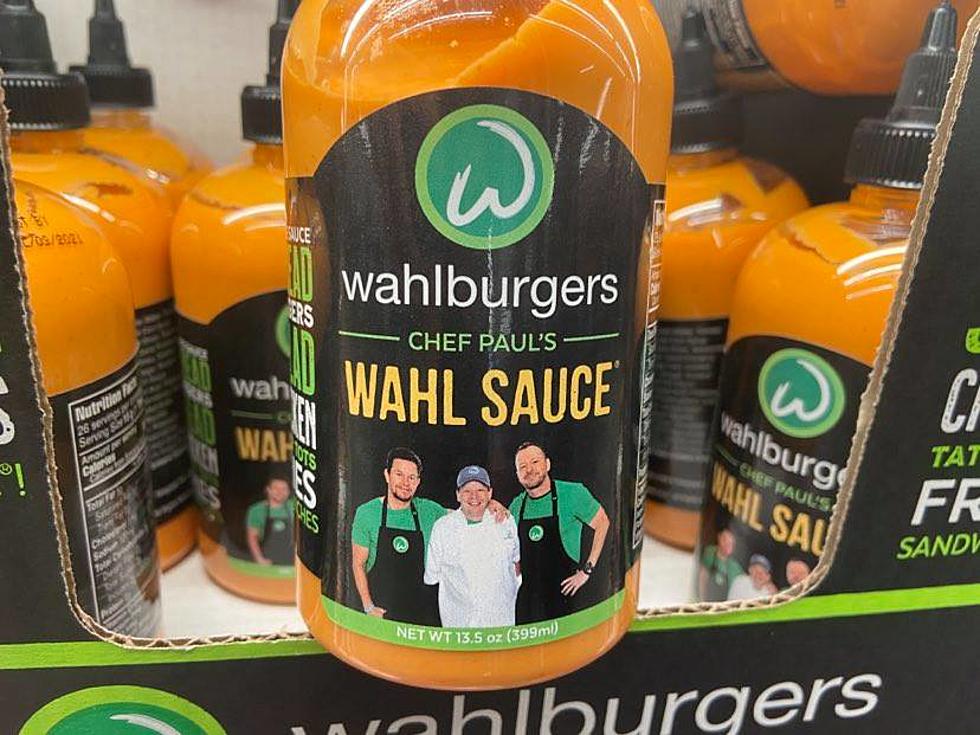 Special Wahlburgers Sauce Now on Sale in Rockford
TSM
We aren't getting a Wahlburgers in the Stateline just yet, but you can fake it at home thanks to this very orange sauce.
I have never been to Wahlburgers but, I know that having one in your town is a BIG DEAL.
Not just a big deal... a BIG DEAL. For so many reasons, including the fact that Donnie or Mark could show up at any time to pose in a photo with you but also the food must be good.
Because no restaurant gets this much hype just because it's owned by celeb brothers, one of which that happens to be one of the New Kids on the Block.
That only goes so far!
While we ponder if we'll ever get a Wahlburgers restaurant in Rockford, we can at least enjoy one item from the restaurant, Chef Paul's Wahl Sauce.
I saw this at Aldi on E. State Street Monday afternoon, in the way back right hand corner where they keep the strange stuff.
It's my favorite section.
The sauce is $3.49 for 12 ounces of full on orange liquid. Maybe I should've gotten some but I'm more of a ketchup girl.
The closest Wahlburgers restaurant to Rockford is by my sister's house in St. Charles, which is also where Donnie Wahlberg lives, if you want to make the trip it's about 90 minutes.
10 Reasons Why Rockford Pizza Is The Best Pizza
KEEP READING: 3-ingredient recipes you can make right now