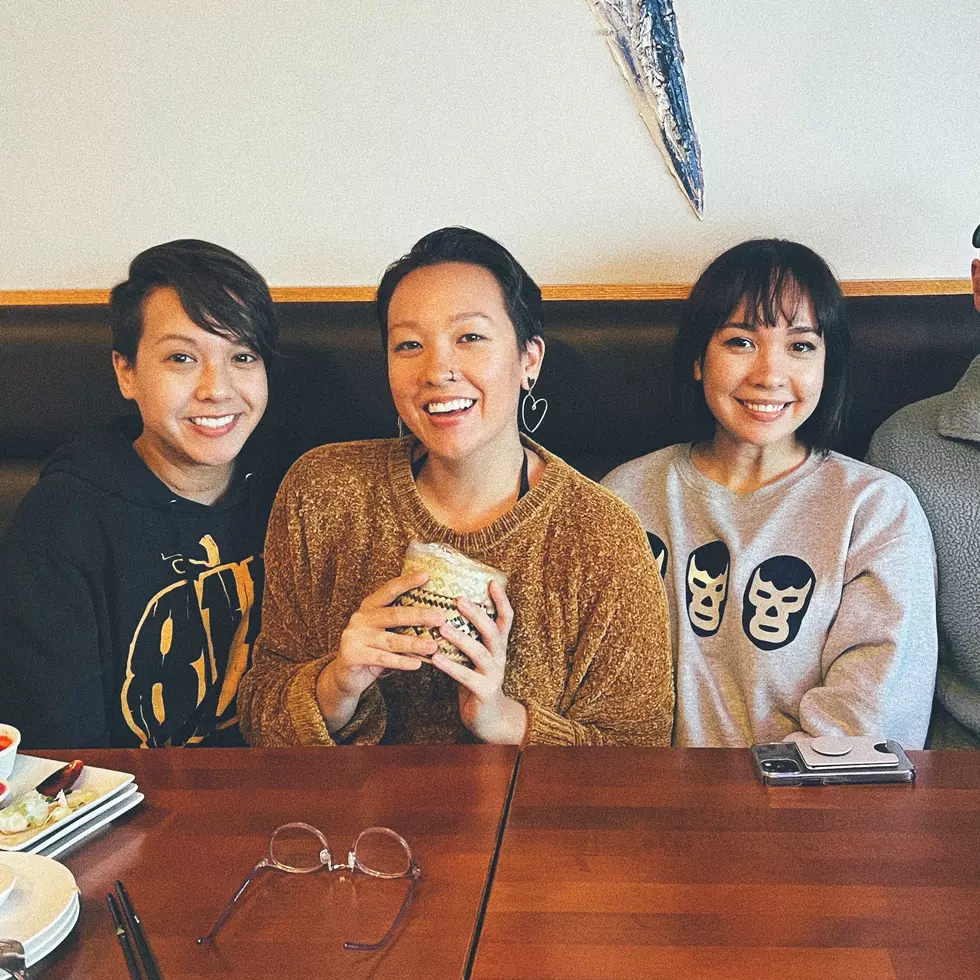 Super Cool! Illinois Woman Stars In New Domino's Pizza Commercial
Via Emily
This Rockford native has been acting for years and just landed a huge role in a National Domino's Pizza commercial.
Would you believe me if I said she was my sister?
Our entire lives growing up, my sisters and I have always strived to be the best in everything we do.  I usually don't get this personal, but right now I have very good reason to!
[Left to right: Me, Kristen, K]
It just so happens to be my sister, K, kept her acting career going strong and now is featured in commercials all over the internet and on TV!
She was born in Rockford, but has since moved to Florida, Georgia, all the way to California to continue her passions as an artist.
One of her most memorable commercials is from Credit Sesame.  Soooo many people texted, called, and even sent me Snapchat videos of her on TV and it was so surreal.
It's just weird to see someone related to me on television, you know?
A few months ago, K called me up and said she was auditioning for a Domino's Pizza commercial and I didn't believe her.  I thought she was joking because it's so random haha.
Little did I know, months later the ad finally aired!  I guess Domino's was revealing their brand new electric delivery vehicles and K is the delivery driver.
A big congrats to my big sis.
She's currently on a cruise ship in Australia performing for thousands of people, so she probably won't see this.  That doesn't stop me from expressing my excitement and sharing it with all of you, too!
[Left to right: Me, K, Kristen]
25 Famous People From Rockford
40 Famous Actresses You Probably Didn't Know Were Born in Illinois
From guest-starring roles to Academy Award winners, Illinois has its fair share of famed actresses.