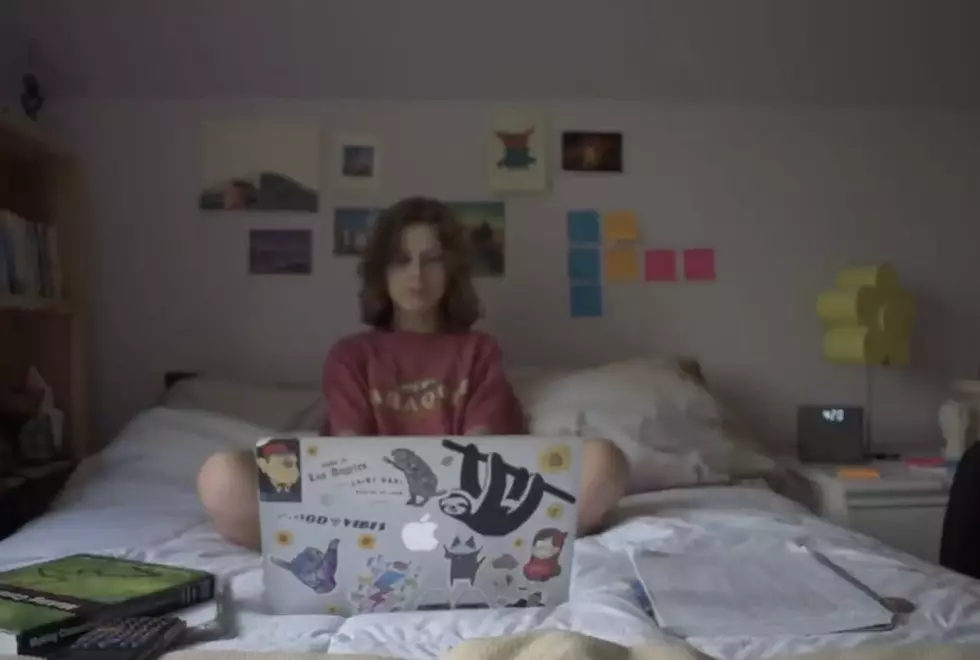 Teen's Short Film Depicts Pandemic Isolation Your Teen is Feeling
Liv McNeil via YouTube
This super short film captures the numbness and sadness of spending days upon days alone, in a bedroom, doing school online.
Liv McNeil is a 15-year-old student at Etobicoke School of the Arts in Toronto, Canada. She, like msto high school students, spent the last 3-4 months of the school year at home.
Wake up every morning, daydream about your friends that you miss, sign into Google classroom, see what work you have to do, decide when you want to be productive and then just sit in all the nothingness that becomes your room. This was my 14-year-old daughter's week, every week, until the end of the school year. And, to be honest, I don't really know how much it will change, as she's about to start her sophomore year.
I watched that daily routine really wear my daughter down. Some of that light she exudes was slowly dimming to nothing.
In just three short minutes, Liv McNeil's film depicts just how heavy this pandemic has become for our teenagers. Liv says inspiration for her film came from a school assignment, which she decided to interpret through the lens of isolation and mental health, according to huffingtonpost.ca.
I cannot lie, this film made me cry a little. Liv and my daughter don't look similar, but my daughter is who I saw while watching this film.
This is just a generalization of the feeling of isolation, not my personal feelings, I for sure haven't been enjoying quarantine, but some have it worse. We have all been going through stuff right now, especially with Black Lives Matter, my struggles are in no way comparable to some things people are going though right now. this is my own experience, some are a whole lot worse than mine. I'm just showing what I know.
This is a mini film, Numb by me. I did this for a school project but I'm really happy with how it came out, so I'm posting it here. This took me a combined 3 weeks or so. hope you enjoy! please feel free to share as much as you like, just please credit me and M83, the band who made the music.
This is a COVID-19 youth mental health resource hub if you've been negatively affected by isolation. https://jack.org/covid
Goosebumps and other bodily reactions, explained