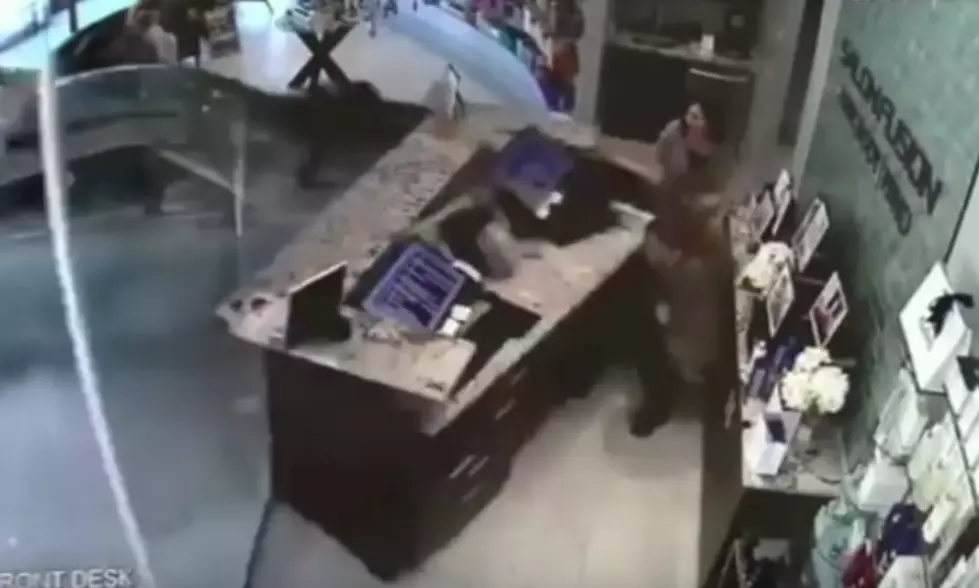 Terrifying Video Shows Car Crashing Into Illinois Salon
RawNews via YouTube
Scary surveillance video caught a runaway car smashing through the front window a salon in Wilmette.
The video shows two salon employees in Wilmette, IL going about their usual work business when suddenly the accident happens.
Slowing the video down, it appears that one of the workers was pinned against the wall by the counter.
Thankfully, there were no serious injuries. ABC 7 says, "about 30 people were inside."
According to Patch, "Police are still investigating the cause of the accident, but officials say the driver was trying to pull in to a disabled parking spot and hit the accelerator, the report added."