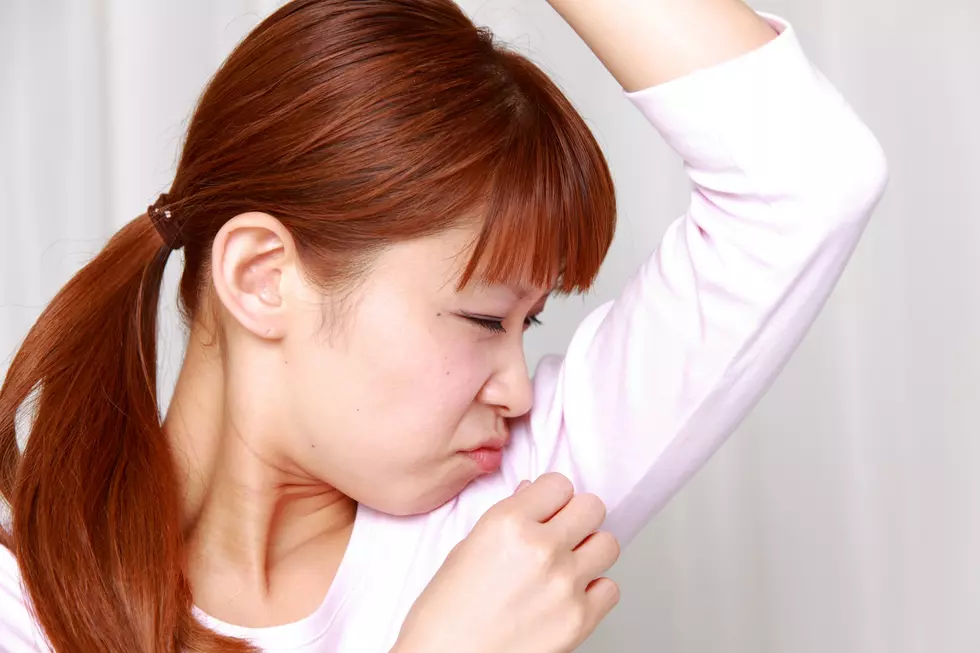 The FDA Just Approved a Drug For Excessive Sweating and We Need It, Like Yesterday
deeepblue
If you're a pretty decent sweat-er, you'll be excited to hear there's now an excessive sweating drug approved by the FDA.
I was born sweating. Like for real. I had a whole head of hair and it was 80 degrees in April when I came home from the hospital, covered in sweat.
And for the past 30 plus years I've been pretty sweaty.
WGN-TV is reporting that the FDA has approved, 'Qbrexza' for excessive underarm sweating and that we will be able to get our hands on in this October.
Which, I mean, seems a little silly, right? Shoudln't this be a summer drug?
It's not a pill or a cream, but instead a wipe that you would use in your armpit to get the drug into your body and prevent excessive sweating.
I have so many questions... how much will it cost? Can I use it on other body parts? Does it smell weird? What if my body needs to sweat?
I have a feeling we will get all of these questions answered in October when the drug comes out, and it's hopefully not 90 in Rockford.