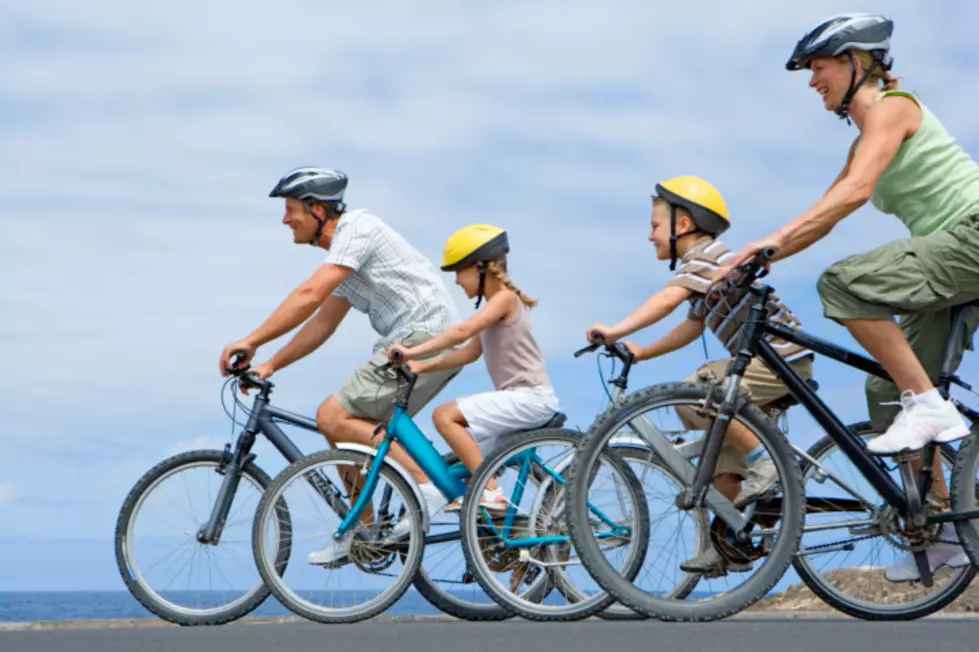 The Longest Bike Trail in IL Will Take 6 Days to Finish
Polka Dot Images
In my quest to find more things to do close to home on my family's upcoming staycation, I came across The Grand Illinois Trail.
I'm sure you've heard about The Grand Illinois Trail before, because it is legit the longest bike trail in our state, but you might not realize that to take the complete tour you need to clear 6 days on your calendar. DANG! That's a whole lot of biking!
The Grand Illinois Trail is 535 miles and loops through the northern section of the state. It covers Lake Michigan, the northern border, the Mississippi River, and the Illinois River.

Popular subsections of the trail include the Chicago Lakefront Path, the Hennepin Canal Trail, the Illinois Prairie Path, the Great River Trail, the Illinois and Michigan Canal Trail, and many more.
Obviously, the entire Grand Illinois Trail doesn't need to be biked all at once, but if you're truly adventurous, why not give it a try? There's plenty of camping and sight-seeing opportunities along the trail, so it seems like a great way to spend a socially-distanced vacation.
I know for a fact my family cannot pull off a full six-day bike trek, but I also know we could hop on the longest northern component of The Grand Illinois Trail right in Pecatonica, so we will definitely be doing that some time this summer!
Catch Lil Zim on 'Q98.5 Mornings with Lil Zim & JB' on Q98.5 from 6:00 a.m. to 10 a.m. Follow her on Twitter, Instagram, and Facebook
READ MORE: 10 free apps to help you get fit in our new normal