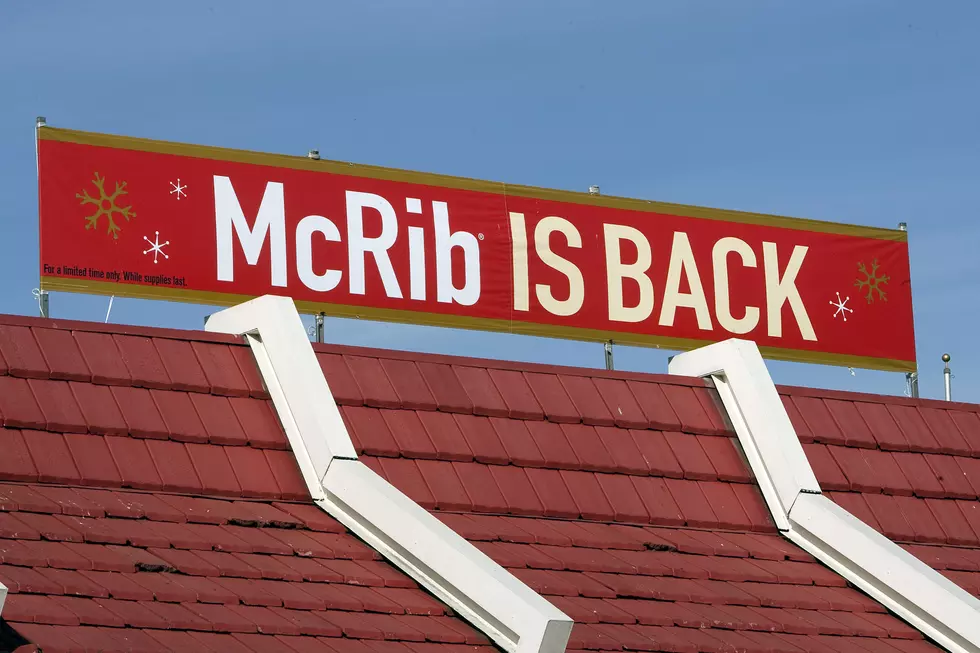 The McRib Sandwich Returns to Rockford McDonald's This Week
Getty Images
Get your saucy little mouths ready. One of America's most beloved sandwiches is about to make its return to the McDonald's menu.
For the first time since 2012, the McRib sandwich from McDonald's is making a return nationwide, on Wednesday, December 2nd. It's been almost a decade since this sandwich has been available at all McDonald's restaurants in America.
Come and get that tangy, sauce-topped pork with onions and pickles for a limited time. And, I wouldn't wait too long as nobody seems to know just how long 'limited time' means. My wife craved these sandwiches during one of her pregnancies and is looking very forward to having a few more. McRibs, not children.
Here's a quick McRib history lesson. The McRib made its national debut in 1982 and after sales began to drop, it was removed from the permanent menu in 1985. McDonald's reintroduced it in 1989 and it's popularity kept it on the regular menu until 2005. From 2006 to 2019, the McRib would be brought back for limited time at some McDonald's restaurants around the U.S., usually in the Fall, and then it would disappear again.
Enter your number to get our free mobile app
Steve Shannon is host of The Steve Shannon Show on 97ZOK. On the air weekday mornings from 6 to 10 a.m. and a special 'Rewind' show, featuring favorite moments from previous shows, on Saturday mornings from 5 to 7 a.m.. Follow him on Twitter, Instagram, and like his page on Facebook.
CHECK IT OUT: 10 Throwback Steve Shannon Show Photos