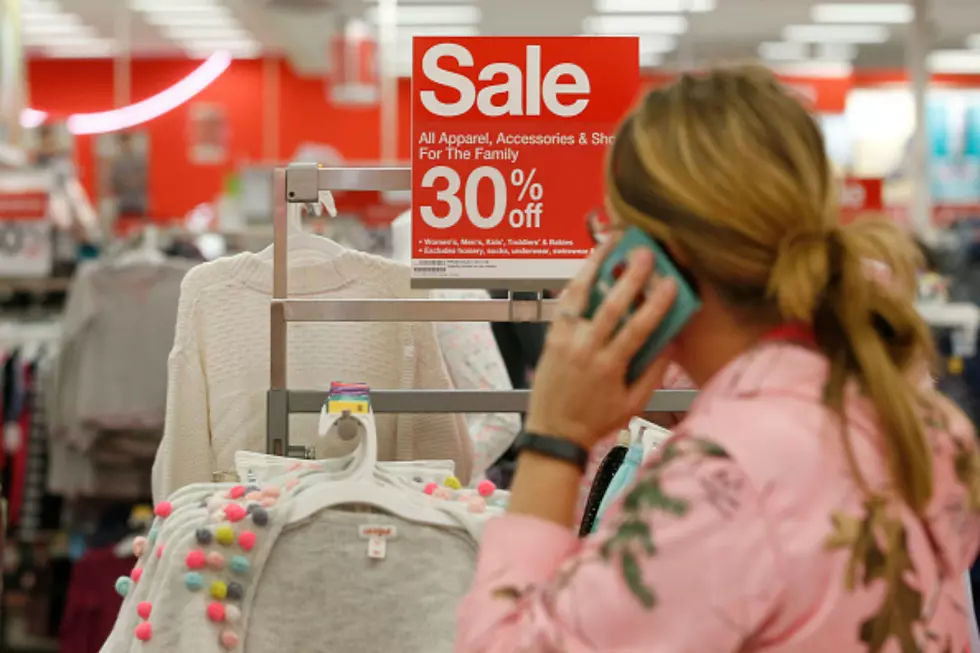 The Reason You Go on a Spending Spree at Target Might Surprise You
Getty Images
Any time I travel back to Minnesota, like I did for Father's Day weekend, I make it a point to stop at Target to buy clothes and shoes (it's tax free, y'all), and a lot like you, I'll go in knowing exactly what I'm looking for and then two hours later, I leave with a cart full of things...except for the one thing I went there for in the first place.
This weekend it was a new bikini top; totally forgot it and ended up getting new gym clothes, make up, a pair of sandals and toothpaste. Whoops. How many times has that happened to you? Every. dang. time. Right?
Apparently, Target has an evil strategy that they use to keep us in the store longer and brainwashes you to spend more. OK, I'm being dramatic, but still, it's not your fault that you just spent your rent money on new shoes and bedding.
According to The Minneapolis Business Journal, the secret is- they don't play music in their stores.  I've noticed that they don't, but I find it odd that it's an effective strategy. Personally, I spend more time in stores and spend more if I like the overhead music they play.
However, Target is looking to make your shopping trips more enjoyable by adding background music; they'll test it in 85 newly remodeled stores and 30 new stores this year.