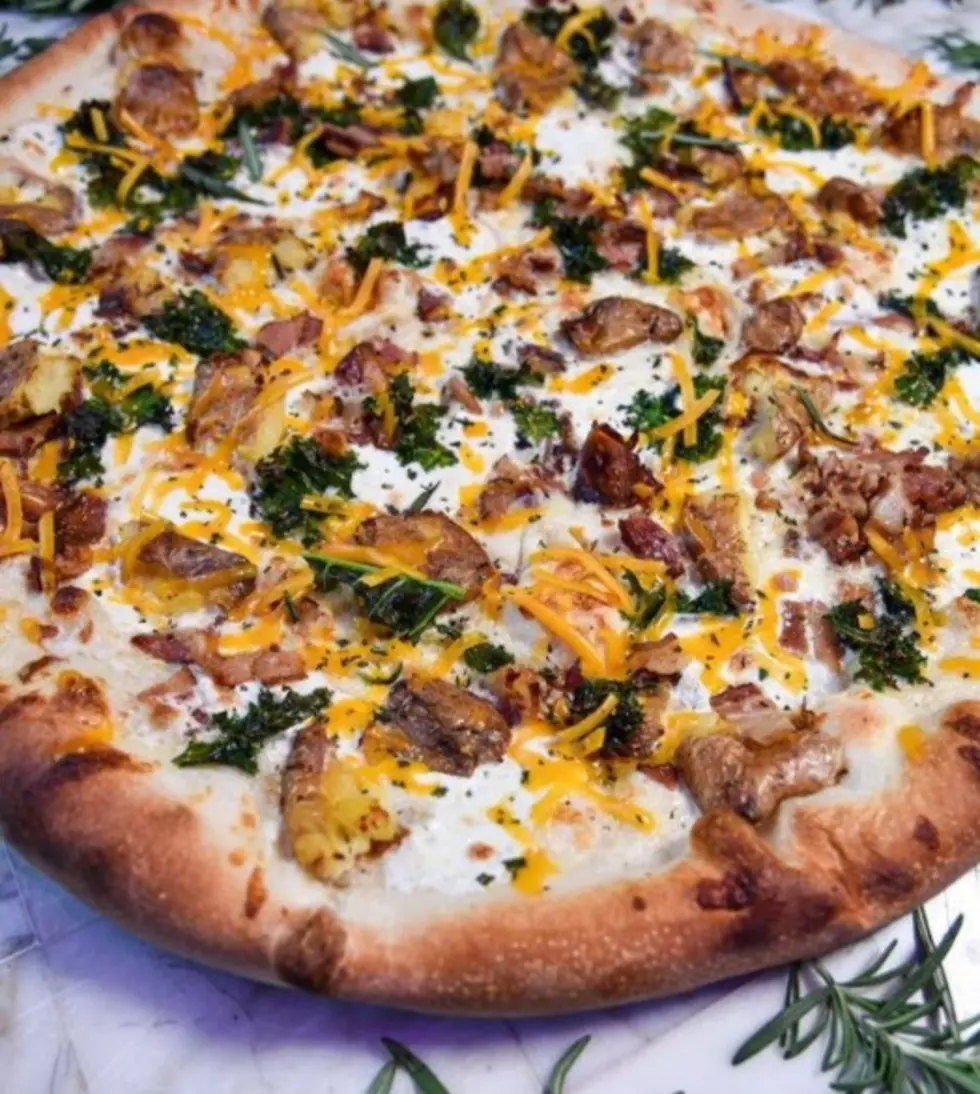 The 'Weirdest Pizza' In Illinois Is Totally Worth The Drive From Rockford
dimospizza via Instagram
If you like your food a little weird, there's a pizza joint not far from Rockford that will apparently hook you up.
Messing around on the internet yesterday I stumbled across a story on MSN highlighting the weirdest pizzas in America.
Naturally, I wanted to see where I can get my grubby paws on the "weirdest" pizza in Illinois. Having tried nearly every pizza in Rockford, I can say with some authority, we don't go too cray with the pizza in the Forest City.
If I had to say one place in town that gets the most adventurous I'd go with Veebo's Pizza. I mean, pickles on pizza? So good. You should try it.
Dimo's Pizza, with two locations in Chicago, does pickles and then some on pizza.
Matter of fact, the pizza that Cheapism via MSN says is the "weirdest" in Illinois includes potatoes, and I don't just mean fries.
Say hello to Frankie Fat Fingers.
Duck fat fried fingerling potatoes over shredded mozzarella and white sauce, topped with smoked fresh mozzarella, bacon, kale, rosemary, and cheddar cheese. Quack quack.
While it certainly qualifies as "weird" I'm totally here for it. One look at Dimo's Instagram will show you Frankie Fat Fingers is merely the tip of the iceberg when it comes to adventurous pizza.
14 Of The Craziest Pizzas You'll See At Dimo's
Dimo's Pizza is located at 3463 Clark Street in Wrigleyville and 1615 North Damen Avenue in Wicker Park, but you better bring your wallet before you make the trek into Chicago.
A 10" Frankie Fat Fingers will cost you $14 and a 20" is $32.
Enter your number to get our free mobile app
.
Historic Seven Bedroom Home Built In 1882 For Sale In Freeport For Only $149K
Sweet Lenny is the brand manager of 97ZOK, Q98.5, and Operations Manager for Townsquare Media Rockford. Catch him afternoons 3 to 7 on 97ZOK. Follow him on Twitter, Instagram, and like his page on Facebook.