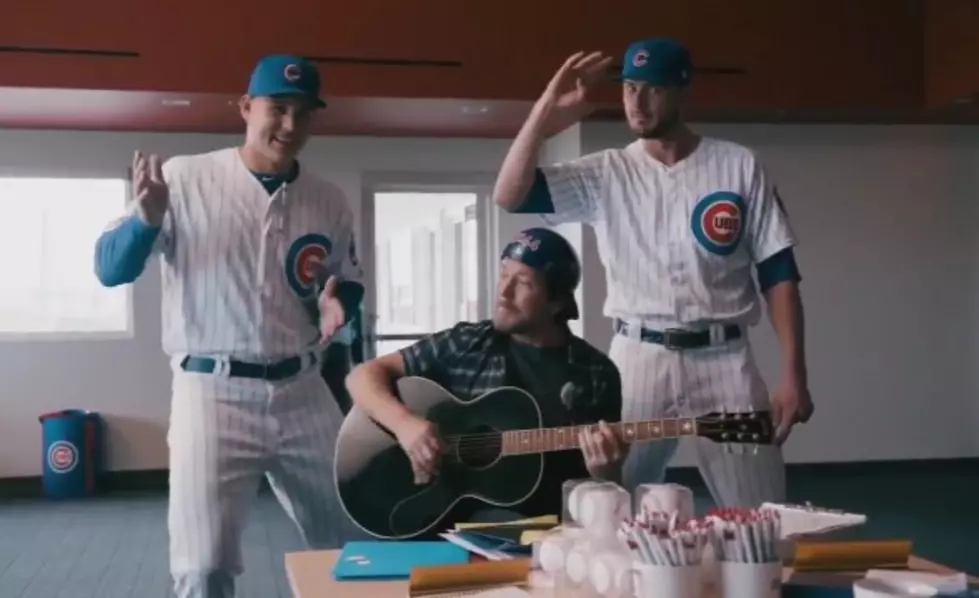 These 'Bryzzo' Bloopers Will Make You Burst with Laughter
MLB via Twitter
Working in radio, one of the most common questions I get is "what do you guys do when you're not on the air?" We do a lot of things, go to the bathroom, smoke cigarettes, write blogs and mostly, we're preparing for what we're going to say when we do go on the air.
Even with all the prep, it doesn't always go as planned; but that's the beauty of live radio- the bloopers. Have you ever heard one of the Steve Shannon Show promos that tease what we're going to be talking about on the air the next day? Steve and I joke that we should put a camera in there sometime and record all the times that we trip on our tongues putting something together, and that's just ten seconds of audio.
Imagine what a mess we'd be if we had to record an actual television commercial. It may take us a few tries but we'd nail it and have fun doing it; but probably not this much fun, though.
The MLB released a blooper reel for Kris Bryant and Anthony Rizzo's "Bryzzo Souvenir Co." and it will have you bursting with laughter. My favorite part is Javier Baez's reaction to TPS reports.
I honestly don't want this fun to end; is there anyway that this can get turned into a movie?