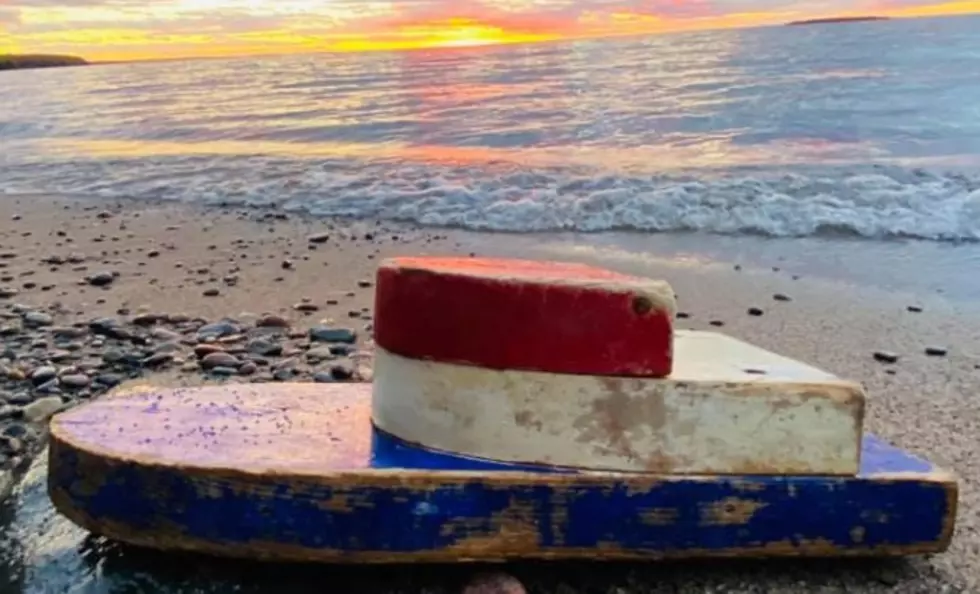 Toy Boat Found In Wisconsin Had Been Floating In Lake Superior For 26 Years
Duluth Public Schools ISD 709 via Facebook
When you build a toy boat and it manages to stay afloat for 26 years in one of the Great Lakes, you know you've done something right.
Found washed up on the shores of Apostle Island, 7 hours or so from Rockford and about as far up north in Wisconsin as you can get, Lynn BeBeau found a little wooden boat.
After inspecting the boat BeBeau noticed an inscription at the bottom reading:
I am traveling to the ocean. Please put me back in the water. Will you send information on your whereabouts to: Lakewood School Room 116 & 118 5207 N. Tischer, Duluth, MN.
Duluth Public Schools got wind of the boat, shared the story on their Facebook and soon set sail to solve the mystery of the tiny wooden ship that could.
From Bonnie Fritch: 'In 1993-1994 Brenda Schell and I...mapped out the travels of the canoe through the Great Lakes. On our end of the year field trip for our Duluth unit we stopped at Brighton Beach to launch the boats. Amazing it is still out there.'
Fritch also posted a picture from the day she and Schell "launched" their boats into Brighton Beach.
One Facebook user commented on the vintage photo, "Boat launch? Looks like a boat toss!"
I have to agree, it does look like the two students are chucking the boat into the water. Either way, it looks like that boat was made to stand up to the abuse.
There has been no word if the little wooden ship has been sent back out to sea.
Enter your number to get our free mobile app
Sweet Lenny is the brand manager of 97ZOK, Q98.5, and Operations Manager for Townsquare Media Rockford. Catch him afternoons 3 to 7 on 97ZOK. Follow him on Twitter, Instagram, and like his page on Facebook.
LOOK: Here are the best small towns to live in across America