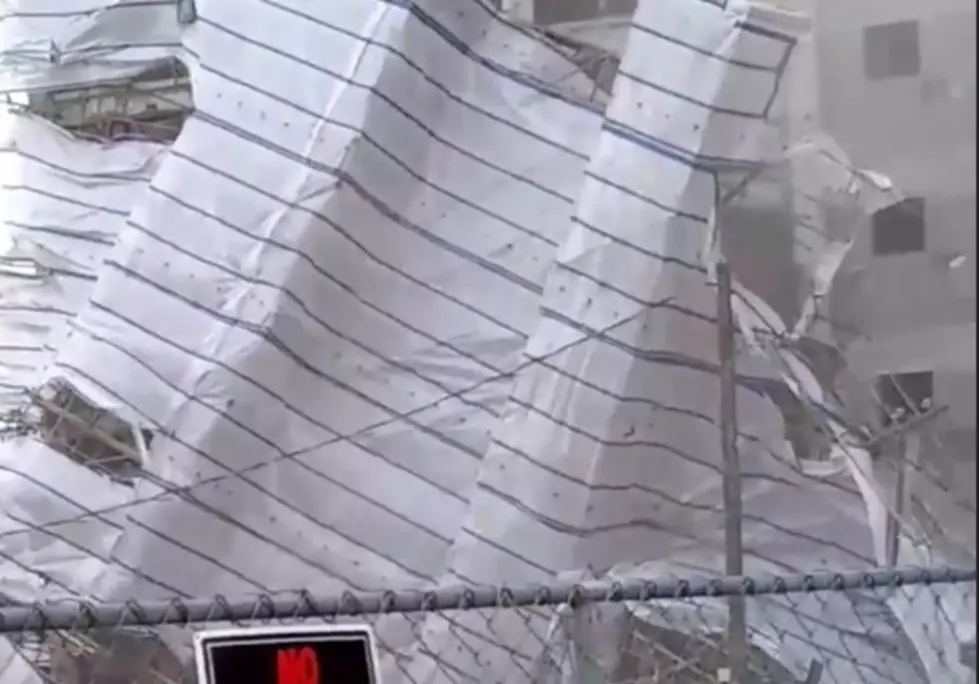 Watch Crazy Rockford Winds Tear Down Scaffolding At Amerock Construction Site
Nicolas Layng via Facebook
A windy morning in downtown Rockford is probably going to set construction on the vacant Amerock building back a few days, maybe more.
The video caught by Nicholas Layng and posted on his personal Facebook page, show scaffolding in a rather precarious position as Layng and a few other onlookers survey the scene.
Not more than 30 seconds after Layng started filming, the entire structure comes tumbling down in a heap.
There have been no reports of injuries and the group behind the renovation, Gorman and Company Construction, has yet to release a statement.