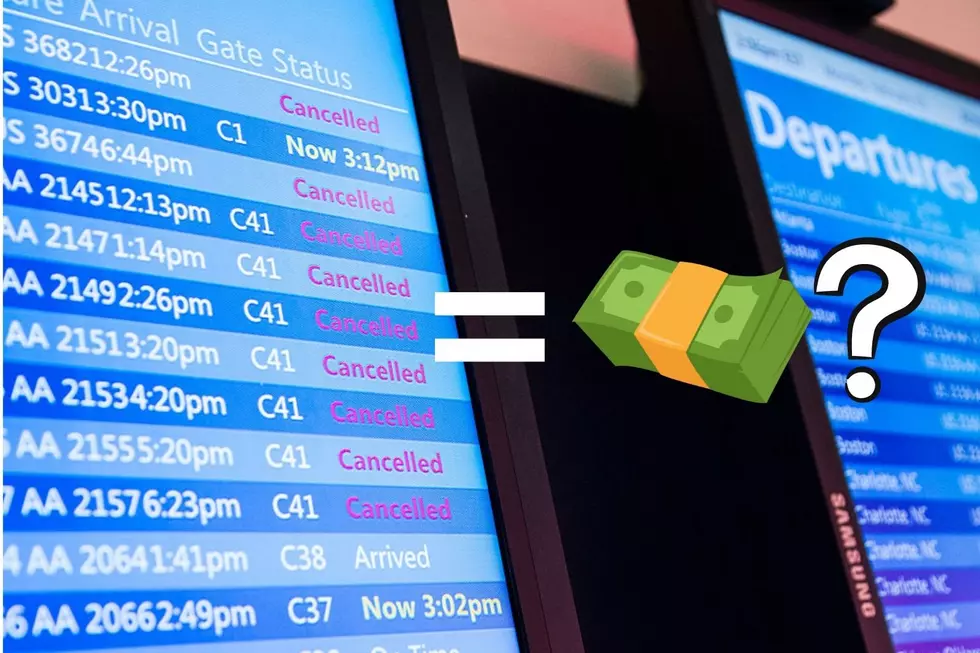 The One Thing Illinois Travelers Must Do When An Airline Cancels Their Flight
Getty Images, Canva
It's no secret that taking a flight to or from anywhere is an absolute nightmare right now. In fact, many travel agents are advising people not to fly if their destination can be reached by car in 7 hours or less. Why? Because flight delays and cancellations are at an all-time high, and the headache of dealing with that mess far outweighs the convenience of a quick plane ride.
One Thing Illinois Travelers Need to Know When Their Flight Gets Cancelled
I have hopped on several flights in my days, and thankfully, I have never had to deal with a flight getting completely canceled because I would totally freak out. Just thinking about being stranded in an airport gives me anxiety, and if and when it finally happens to me, I really hope I remember this one important thing...
Federal law states that airlines that cancel flights are required to offer cash payouts to people who decide not to travel.
Scott Keyes, the founder of Scott's Cheap Flights, recently told ABC 7 Chicago;
An airline might send you an email saying, 'We're sorry your flight has been canceled. If you no longer like to travel, click here. We've already processed your travel voucher.

You do not have to click there and accept that travel voucher.
So if you don't click, what do you do? Call the airline and demand a cash refund according to Scott Keyes. If the airline is responsible for "significant changes or delays" to a flight, it owes you cash according to Illinois Department of Transportation guidelines.
One more important thing to remember? If airline changes cause you to miss hotel or rental car check-ins, the airline is NOT responsible for those reimbursements too, but purchasing travel insurance will cover those losses.
How To Find Out If You Have Unclaimed Money or Property in Illinois
You might not even realize the Illinois Treasurer's office might be holding unclaimed money or property for you.
7 Fascinating Things To Do in Illinois That Aren't in Chicago
A recent survey says Illinois is one of the most fun states in the U.S.. Truth is that Chicago is the biggest reason, but there's so much more than the Windy City.