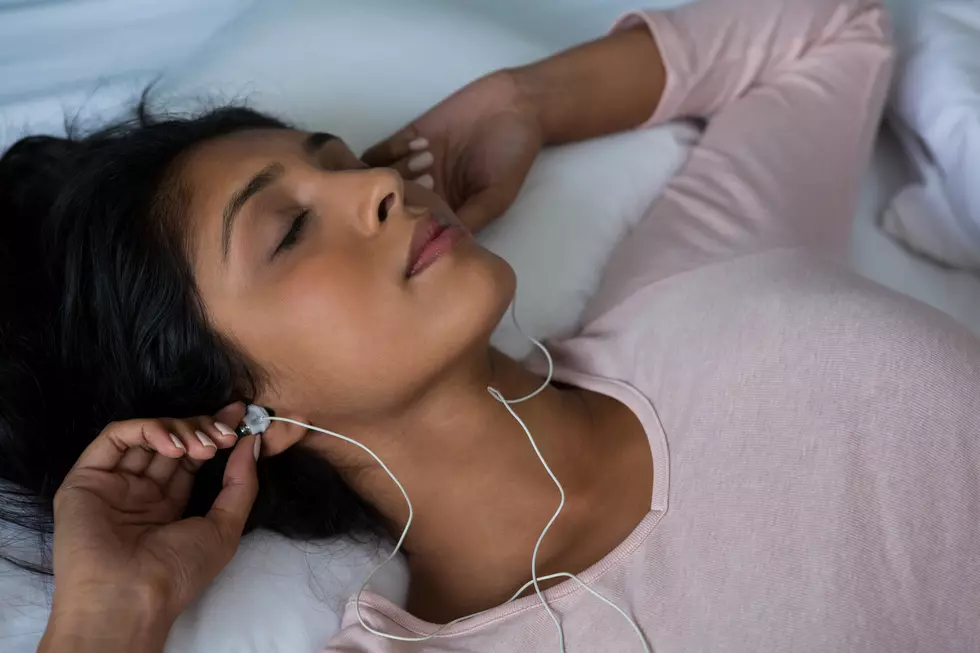 You've Probably Heard The 'Most Popular Song To Fall Asleep To' On 97ZOK
Getty Images/iStockphoto
Some people can, and some people can't listen to music while trying to get some sleep.
I understand both sides of the equation. I could probably sleep with music on as long as it's not something too in my face.
So while I'd do it, my wife, on the other hand, wants it deadly quiet, so sleeping with music is almost certainly a no-go.
While my situation might not be the same as yours, there are enough people out there who do indeed sleep with music. Fingers crossed it's coming from 97ZOK.
Even better, there's a very good chance you've heard one of the "Most Popular Songs To Fall Asleep To" while listening to Rockford's #1 Hit Music Station.
Premier Inn did a study analyzing 43,000 songs to figure out the most played songs while sleeping, and Lewis Capaldi's Someone You Loved took the top spot.
Capaldi's dulcet tones make him an easy choice to listen to while sleeping. His music is so popular with the "listen to music while I sleep" crowd, three of Capaldi's songs made the top 10. Billie Eilish, another 97ZOK mainstay, also made the top 10 twice. Check out the full list.
What's your favorite song to sleep to right now? Tell us!
Enter your number to get our free mobile app
Sweet Lenny is the brand manager of 97ZOK, Q98.5, and Operations Manager for Townsquare Media Rockford. Catch him afternoons 3 to 7 on 97ZOK. Follow him on Twitter, Instagram, and like his page on Facebook.
80s Child and Teen TV Stars: Where Are They Now?