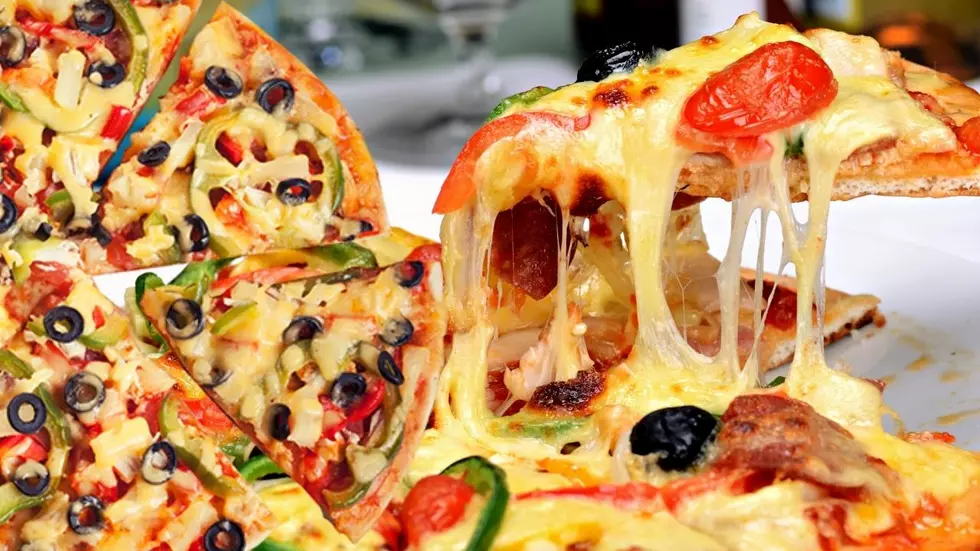 Are These The 10 Best Pizza Joints In The Rockford Area?
Canva
Yeah, we're talking food again.  This time?  Pizza in the 815!
In one of our latest stories, Mamma Mia's officially closed their doors for good and we had absolutely no idea they left!  Man, my parents used to order from Mamma Mia's a lot in the summer when my sisters and I were all living at home.  My favorite to get there was a large cheese pizza with sausage, black olives, spinach, and mushrooms.
Well, since they closed I no longer can get my pizza fill, but there are plenty of other pizza joints in the Rockford area to find some greasy, delicious cheesiness!  They might even be the BEST in town.  You decide!
Are These The 10 Best Pizza Joints In The Rockford Area?
We took it to Facebook and you all came through with some incredible places!
According to Rockford Buzz, John's Pizza was crowned best pizza in the 815!  No wonder so many people love this place; their pizza looks like a slice I want to indulge in.
I live in downtown Rockford and can say Capri is definitely one of my favorite go-to pizza joints.  They've never failed to impress me!
Carrie, a ZOK listener, said Cimino's is her family's favorite pizza and they have the best gluten free crust around, too.
#4: Sam's Pizza on Charles, Rockford
My neighbor works at Sam's and I'm so thankful he delivers to me every time haha.  Sam's has some lip smackin' pizza and you can't tell me otherwise.
"Guiseppi's Pizza and Italian Restaurant has been an Italian tradition for over 20 years in Rockford."
I've never eaten here, but based off the photos on their Facebook page I think it's time I make a stop here. Also, they're hiring!
#7: Anna Maria's, South Beloit
My favorite time of year for pizza joints is Valentine's Day because they have heart shaped pizzas.  I buy one for me and another for myself later. Yum!
#8: Zana's Wood Fire Pizza, Dekalb
Ever seen a pizza with eggs on top like this?  No?  Same.  Time to try it!
Yeah, if you haven't made a stop at this hidden gem you're missing out.
The 10th best pizza place is from ZOK fan Kimberly on Facebook...
"My house..personally made by everyone what they like how they like it cooked and how much of what ever they want on it and NO COMPLAING the cheese is not enough or eww an onion...etc. everyone enjoys even the little ones are proud to cook their own!"
Yes Kimberly, I totally agree.  The best pizza always come from momma's oven!  If you know of the best places to grab a slice of pizza in the Stateline, let me know where!
10 Reasons Why Rockford Pizza Is The Best Pizza
Rockford's 25 Best Pizza Places for 2021
If you're looking for good pizza in the Rockford area, you've come to the right spot.