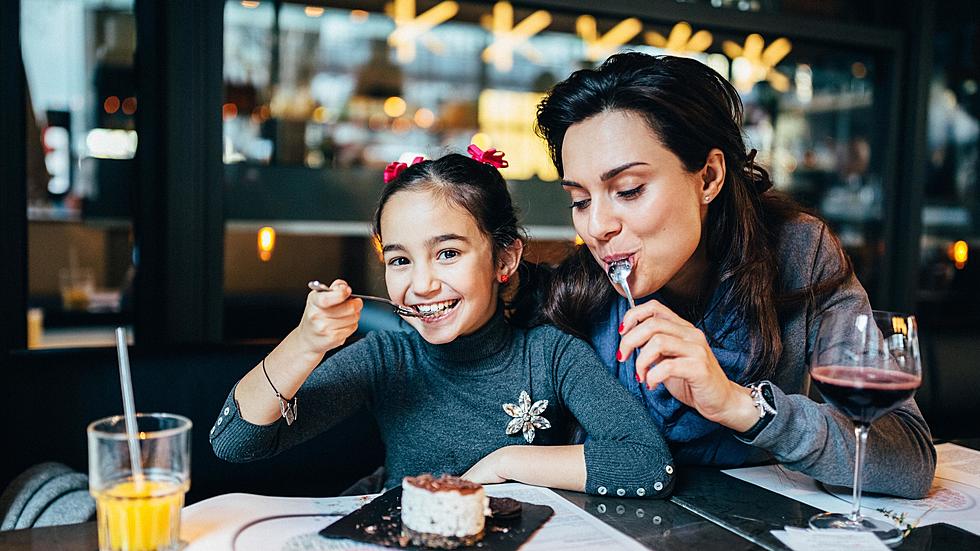 20 Rockford Restaurants That'll Boost Your Mood Every Time You Eat There
Canva
When you hear 'restaurant' and 'happy' in the same sentence, don't you just get the happiest feeling? Of course you do! Food makes us HAPPY!
Whether you cook at home or dine in at a restaurant, you eat something.  According to TripAdvisor, there's a list of the TOP 10 best restaurants in Rockford for 2022... 
Lino's came in #1, Franchesco's Ristorante at #2, and Stockholm Inn at #3.
Do these restaurants have 'happy' food or 'I'm just hungry, so let's eat' food?
Well, I was still wondering which restaurants in the area made Rockford people the happiest.  My burning question was,
"What Rockford restaurants make you very happy every time you eat there?"
The responses came in faster than I thought they would!  Here's the TOP 20 'happiest' restaurants you can eat at in Rockford according to the Facebook poll:
LINO'S - Family owned | Banquets | Catering | Dine-in | Carry-out 
CAPRI - Since 1963, Capri has been serving the Rockford area.
GREENFIRE - Woodfire pizza - juice bar - catering - oysters - wine dinners/tastings
SISTER'S THAI CAFE - We treat all our guests as if they were part of our family.
PIG MINDS - 10 years running, we are proud to be America's first Vegan Brewery!
BEEFAROO - Our famously delicious, fast-casual restaurants offer fresh handmade meals at affordable prices.
VINNY'S PIZZA - Dine In | Carry Out | Delivery
VINTAGE @ 501 - Downtown Rockford's premier American pub and eatery.
BAKER STREET BURGERS - Burgers. Grilled Cheese. Mac & Cheese. Wraps. Beer. Whiskey. Cocktails. Be nice or leave.
SHOGUN -  Teppan, Sushi, & Asian Fushion Tapas
SAN JOSE - Rockford's favorite Mexican Restaurant right on the Miracle Mile... 
ROCK PHO'D - Dedicated to bringing you fresh, quality Asian cuisine!
CANTINA TACO - WE HAVE BIRRIA TACOS!!!! 
JOHNNY PAMCAKES - A classic diner in #RockfordIL
SAHARA PLACE - Sahara Palace Mediterranean Restaurant.
HACHI SUSHI - Sushi &Hibachi in Rockford
POTATO SHAK - long-time local favorite with food made from scratch.
SALAMONE'S NORTH - Authentic Exquisite Italian Dishes
LUCHA CANTINA - An Innovative Take on Mexican Cuisine in Rockford IL
SPIDER SUSHI - Spider Sushi cuisine is a simple yet clever combination of Eastern and Western influences 
10 Reasons Why Rockford Pizza Is The Best Pizza
Five Best Places For Chicken Alfredo In Rockford