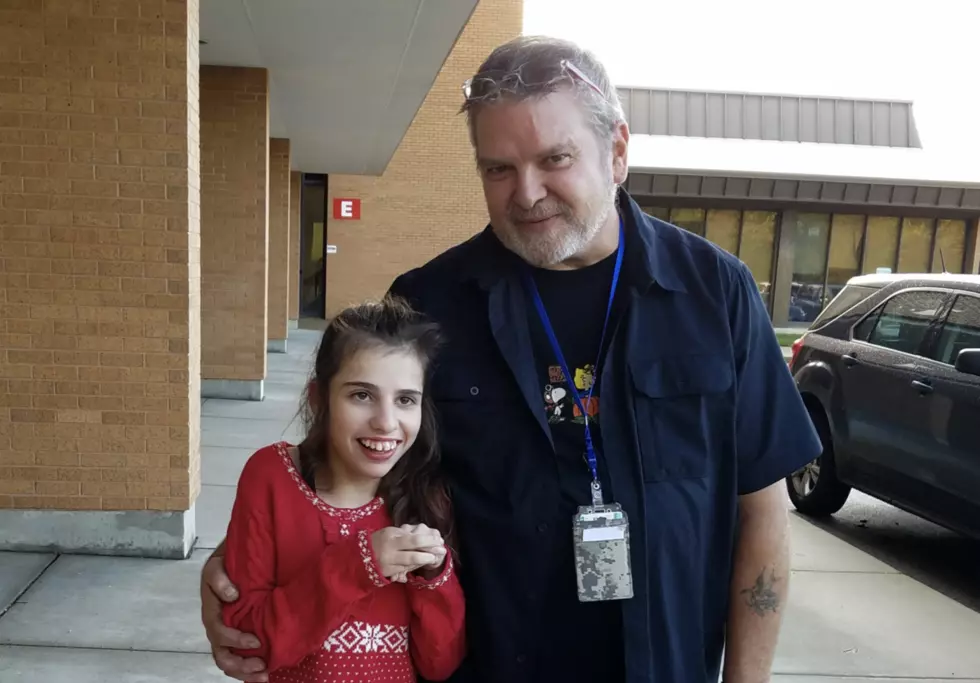 A Joy-Spreading Paraprofessional is 97ZOK's New Teacher of the Week
TSM
Michael Anderson's caring spirit is felt in every hallway at Rockford's Eisenhower Middle School. Read more about our latest Teacher of the Week.
It takes all kinds of talents, and all kinds of individuals to make a school great. Finding these individuals through your nomination letters is a great joy of us.
Mr. Anderson was nominated by Jordan Smith, a student at Eisenhower, Jordan writes:
I am an eighth grader at Eisenhower Middle School. This is my third and final year here at Eisenhower. In our school, we have a Plus Room that teaches our special education students. Some of these students need quite a bit of extra help. Mr. Anderson is a paraprofessional in this room. I see him throughout the day attending to their needs. He will take them to and from the bus, specials, lunch, and the nurse. He will attend to any of their needs. Some of these students are in wheelchairs or may not be able to tell you what is going on with them. Anyone can tell that Mr. Anderson truly cares about the students and the others adults in the building.

Not only is Mr. Anderson wonderful with these students but he is always nice and helpful to anyone in the school. Not only does he work tirelessly with these students, he also decorates a display window outside of their classroom to promote the learning that goes on in their room for the different holidays and seasons. I wanted to share with you the picture but I am unable to paste it here. But this is why I would like to nominate Mr. Anderson at Eisenhower as the teacher of the week.
teacher of the week, eisenhower middle school, rps 205, rockford public schools