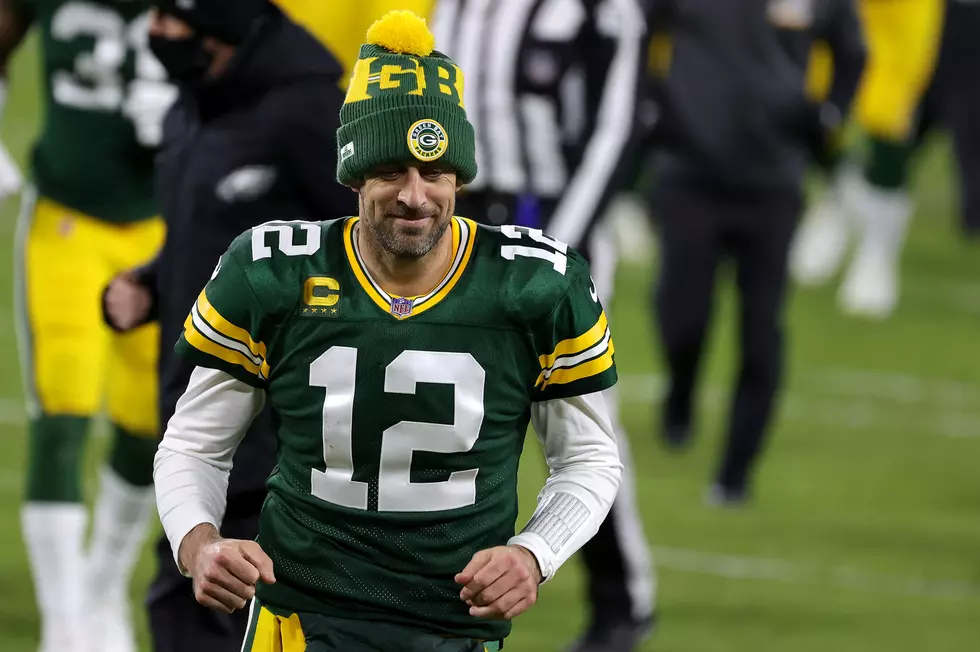 Aaron Rodgers Drops $500k To Help Struggling Bars and Restaurants
Green Bay Packers quarterback Aaron Rodgers just donated an enormous amount of money to fund set up to help businesses in danger of closing.
Just over a month ago, the owner of media company, Barstool Sports, started a fund to help bars and restaurants. After seeing so many places closing their doors permanently, Dave Portnoy, went online with a plan, and a hope that others would be willing to help. He wasn't sure if it was the right solution, but as he said, it's better than doing nothing
So many of our favorite places to sit and enjoy some good food, a drink and a game, will not be around when everything opens back up. Thousands of these small businesses are already gone. So many dreams shattered. So many people lost jobs they loved, jobs they needed. The Barstool Fund is here to help small business owners who are still hanging on and trying very hard to keep everyone employed.
In just the month that the fund has existed, the total has grown to over $22 million. The Barstool Fund has already helped one hundred business, according to the fund's website.
On Instagram Live, Green Bay Packers quarterback Aaron Rodgers matched Portnoy's donation and kicked in $500k. Rodgers also asked for others across the league to kick in a little something as well.
Do you know someone whose business could use the help?
---
Steve Shannon is host of The Steve Shannon Show on 97ZOK. On the air weekday mornings from 6 to 10 a.m. and a special 'Rewind' show, featuring favorite moments from previous shows, on Saturday mornings from 5 to 7 a.m.. Follow him on Twitter, Instagram, and like his page on Facebook.
CHECK IT OUT: 100 sports records and the stories behind them