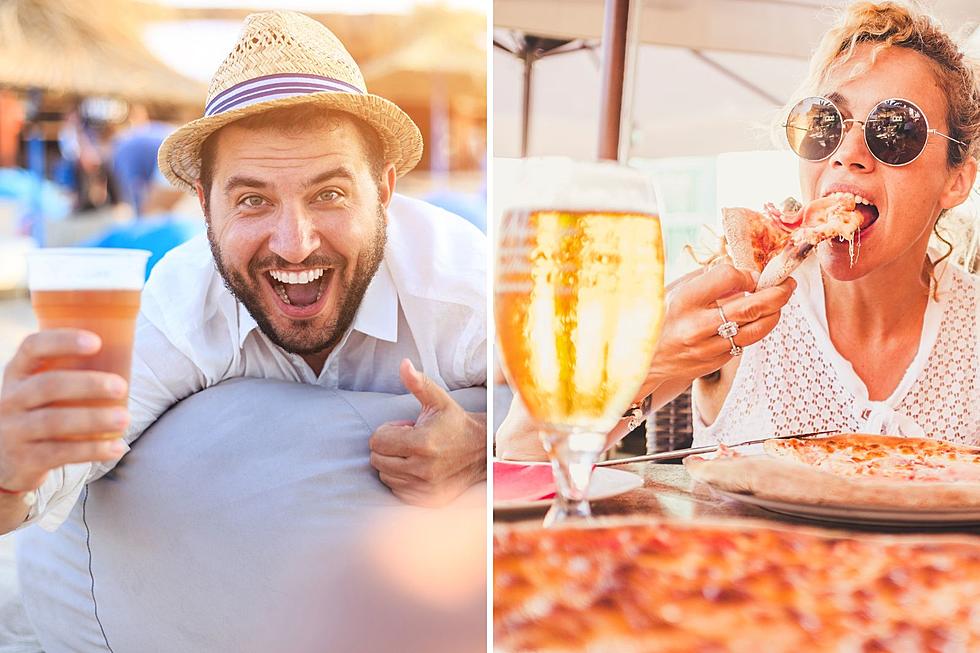 Illinois Pizza and Beer Lovers Are You Ready for Beer Flavored Pizza?
canva
Nobody can do pizza like the state of Illinois. I thought it would be hard work to find a bad pizza, until seeing this news. Does this sound good to you?
Best Pizza in Illinois
Imagine a 'best pizza' contest where you could pay an admission price to come in and eat a sample of every pizza in the contest. And all kinds of pizza, too. Deep dish, thin and crispy, tavern-style, taco pizza. It's our imaginary contest, so it should include dessert pizza, too.
It would be a fun event, but how could we ever come up with a definitive winner? Everybody has different taste buds, so it would be hard to say which one particular pizza is the best.
I like every kind of pizza in my imaginary competition, it would be the toppings that ruin a pizza, for me.
Worst Pizza Toppings
My gut wretches every time I see the word anchovies, so none for me. I'm not too picky after that, except for pineapple.
No Pineapple On Pizza Ever!
Again, personal preference, but I'm not eating a fruit pizza.
There's a new pizza on the scene in Illinois that's getting a little talk, and for now, the places to find it are limited.
Beer Pizza
A brand new pizza flavor from Home Run Inn has arrived at Wrigley Field in Chicago for the remainder of the Chicago Cubs season.
An eight-inch non-alcoholic sausage pizza with a wheat ale flavor is now available at select food stands at Wrigley Field, according to wgntv.com.
It's pizza, so I'll be trying it once, but I'm pretty sure I'd like to just keep two-fisting my beer and pizza, one sip and bite at a time.
14 Of The Craziest Pizzas You'll See At Dimo's