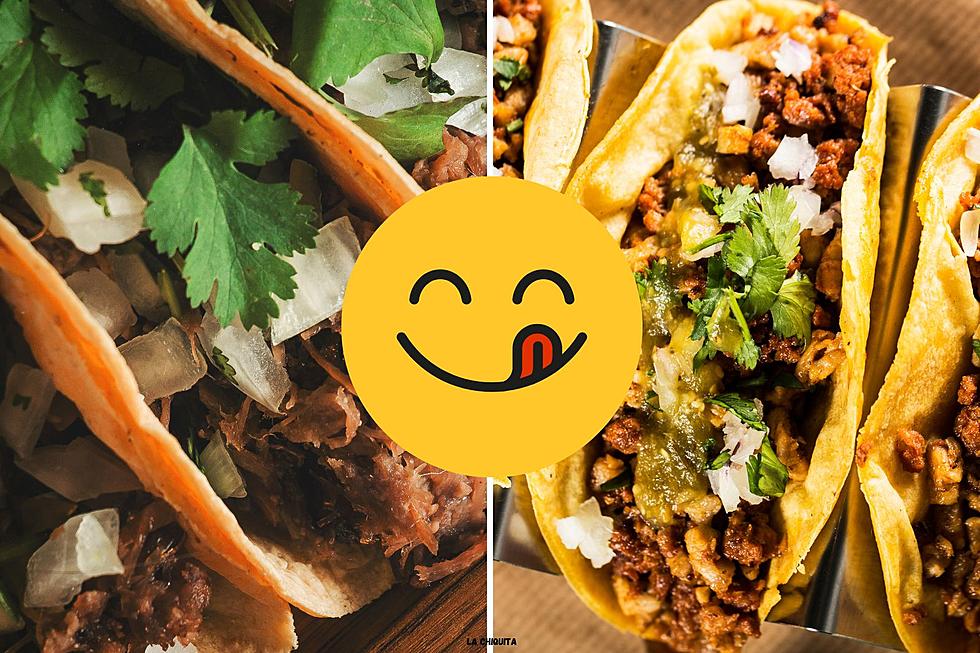 These 8 Restaurants Might Have The Tastiest Tacos in Rockford
Canva
Prepare your taste buds for a burst of flavor as we take a deep dive into the delicious world of Rockford's best tacos.
Over the weekend, I made chicken fajita tacos at home and boy were they delicious!
Sometimes the best food is made right in the kitchen, but a lot of times local restaurants serve the most scrumptious dishes around.
Let's taco 'bout National Crunchy Taco Day... or just tacos in general lol.
These 8 Restaurants Might Have The Tastiest Tacos in Rockford
I took to Facebook and asked my friends and family to share their favorite places in the Rockford area for tacos.  They certainly did not disappoint!
In no particular order, here's what people MOST suggested:
Mexico Clasico - I've had their tacos once before and I didn't leave until my plate was cleared off.  It was soooo good!
Cantina Taco - I used to DoorDash them all the time.  Their burritos SMACK, so I can only assume the tacos do, too.
Hacienda San Jose - Pair your tacos with a GIANT Mango Margarita from San Jose and you will not regret it. Yummm, I'm craving tacos now!!!
Guanajuato Market - I've never eaten here, but tons of my friends commented they love tacos from Guanajuato Market.  Gotta give it a try I guess!
La Chiquita - I have heard nothing but great things about this supermarket.  I think it's time I pay a visit to get my hands on their fire tacos!
Sweets N' Eats - Not only do they have a massive food menu, their desserts are mouthwatering, too.  Tempting, I need to stop being hungry lol.
Fiesta Tequila - Come hungry because they have a huge menu.  I ate here recently and my food was sooo hot, fresh, and delicious.
Gomez Taquizas - You know it has to be good when the profile picture isn't even a logo, it's a chef (or owner) lol.
MORE: Hole-In-The-Wall IL Mexican Restaurant Serves Up Excellent Tacos
When it comes to the best tacos in the Rockford are, one bite is all it takes to fall in love with a local restaurant.  Where are your favorite taco joints?  Join the conversation on Facebook!