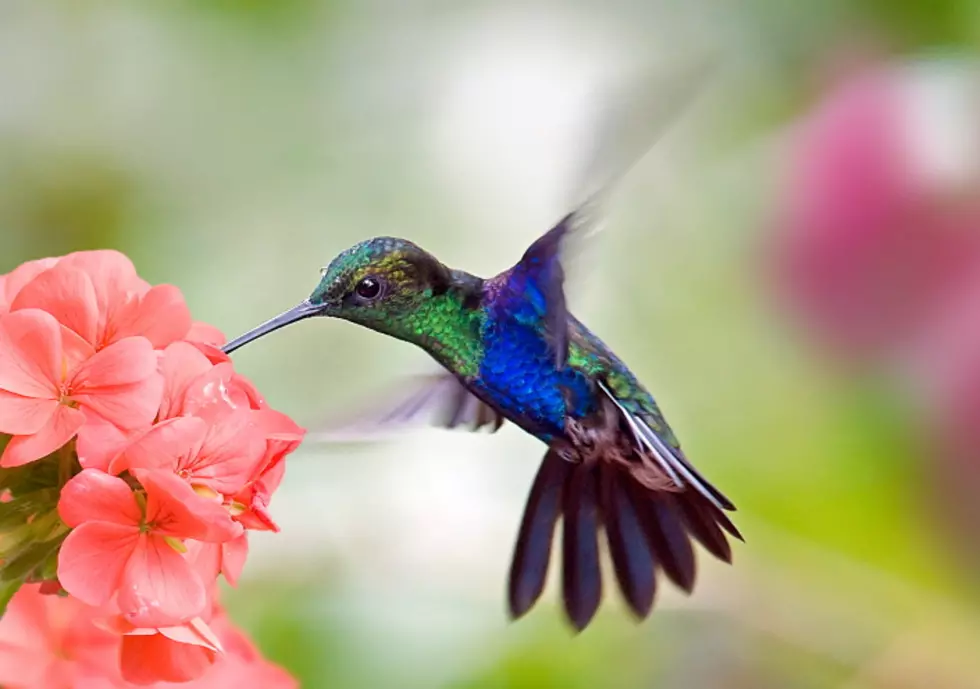 Bird Lovers, Get Ready, Hummingbirds Return to Illinois Soon
webguzs
Did you know orange ribbon around a tree is a way to let hummingbirds know there is food waiting for them? You also should leave outdoor spiderwebs alone if you want to keep hummingbirds around a little longer, they use them for nesting. These are just a few interesting facts I learned upon reading that hummingbirds would soon be appearing in northern Illinois. Rockford native and former favorite weatherman, Eric Sorensen, shared many educational notes related to hummingbirds, including giving an idea of when those fascinating birds will be back here.
Sorensen shared these notes with his viewer in the Quad Cities along with a made that includes northern Illinois, so I'm going to re-share them with you. First, and most important to this article, hummingbirds are expected to make way to northern Illinois by late April. For our northern neighbors, it's gonna be May.
Along with some fascinating facts about these tiny buzzing creatures, he shared tips for how to prepare and keep them around for as long as possible.
Keep spiderwebs outside.
Replace old feeders.
Throw some orange ribbon around trees near your hummingbird feeder.
Plan your planting so there are blooms year-round (if that is even possible this far north.)
Create perches near your feeders.
Have more than one feeder in case one hummingbird is dominating a single feeder.
These tiny birds make quite the trip which extends into northern Wisconsin and into Canada. You can read about how far and fast the travel here.
LOOK: 30 fascinating facts about sleep in the animal kingdom
JB Love is ½ of  Q98.5's Lil Zim & JB In The Morning, weekday mornings from 5:00 a.m. to 10 a.m. Follow him on Twitter, Instagram.
[h/t WQAD Eric Sorensen]