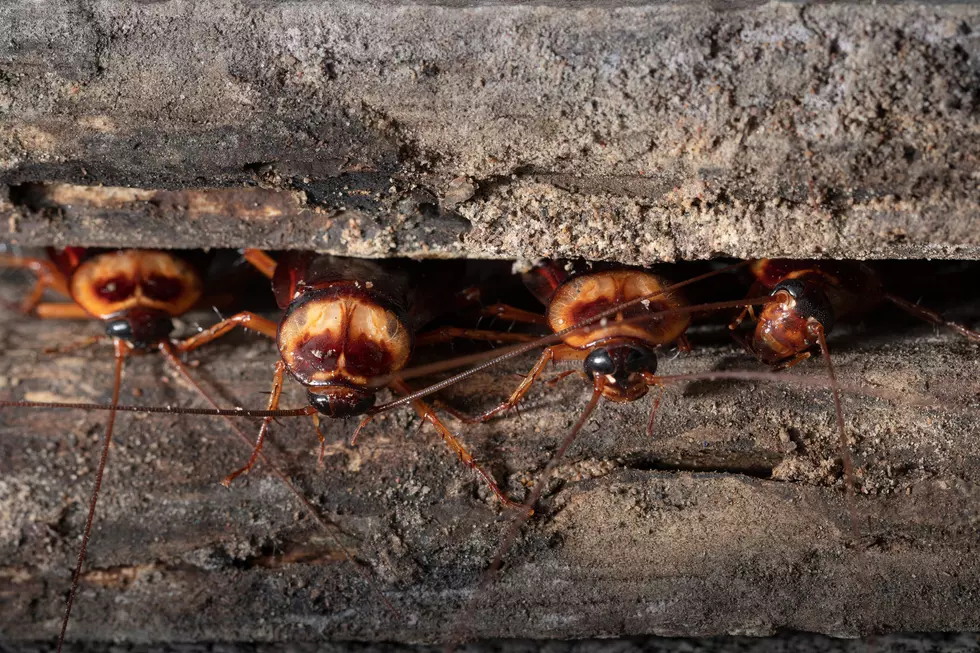 Broken Hearts of the 815, Name a Roach After Your Ex this V-Day
frank600
Wouldn't it feel good to say, "he's a filthy cockroach", whenever someone asks about your ex-boyfriend? Check out the nasty legacy you can give your ex.
For the tenth year, The Bronx Zoo in New York, is basically selling you the naming rights to a filthy cockroach. But, there's a higher purpose. You're going to name it after the one that trashed your heart.
This vermin, named after your former lover, is no ordinary pest. The roaches you get to name are the Madagascar hissing cockroaches, the largest of all the disgusting roaches. I'm no expert on these things, I just checked them out on Wiki. Does it comes as any surprise that you'll likely find these roaches hangin out in some rotted wood?
For Valentine's Day this year, make it...
Name A Roach with The Bronx Zoo. "You don't always have the right words, but you can still give them goosebumps. Name a Roach for your Valentine, because roaches are forever." According to the zoo's website, For a $15 donation, you can download a certificate featuring the name chose for your roach. The proceeds go towards helping the Wildlife Conservation Society save wildlife and wild places in New York and around the world.
Don't stop with just that certificate, when you can upgrade your donation, and get:
A lovable plush roach
Scented roach candle
Special Valentine virtual Bronx Zoo Animal Encounter with a live Madagascar hissing cockroach and another animal guest.


---
Here's the man from that amazing coffee date, who turns out to be one of the planet's biggest a**h***s. This is him now. His name is "Joe."
---
Steve Shannon is host of The Steve Shannon Show on 97ZOK. On the air weekday mornings from 6 to 10 a.m. and a special 'Rewind' show, featuring favorite moments from previous shows, on Saturday mornings from 5 to 7 a.m.. Follow him on Twitter, Instagram, and like his page on Facebook.
LOOK: Here are copycat recipes from 20 of the most popular fast food restaurants in America